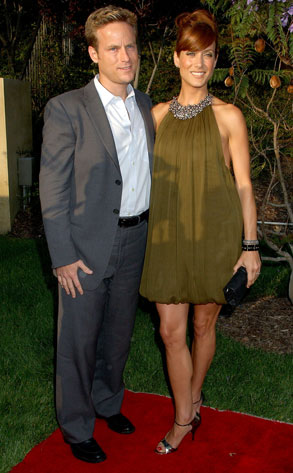 Gregg DeGuire/Getty Images
Kate Walsh's marriage was facing cancellation even sooner than we thought.
Two weeks after her husband filed for divorce, the Private Practice star has submitted her own paperwork asking for a permanent split from 20th Century Fox exec Alex Young.
Both parties cite irreconcilable differences as the reason their 15-month union wound down so soon, but while Young's filing listed their date of separation as Nov. 22, Walsh's counterfiling has the break coming five days earlier.
Not in question is the fact that the duo tied the knot Sept. 1, 2007, in front of more than 100 guests, including a number of Walsh's former Grey's Anatomy costars.