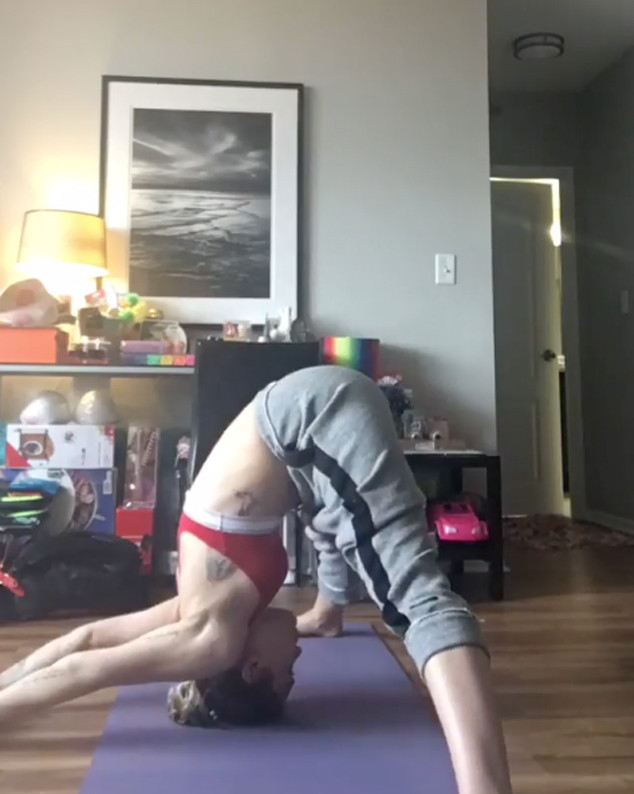 Instagram
Miley Cyrus kicked off her Thursday morning on the right foot...or should we say, balancing on the right foot?
The 23-year-old singer took to Instagram to share some of her Yoga workouts with her followers, revealing how starting her day with that type of routine not only makes her body feel good, but it also helps get her in the right frame of mind, too.
"Starting da day right," she wrote, adding, "Gotta do yoga not for my body but for my mind! DO YOGA or GO CRAZY!"