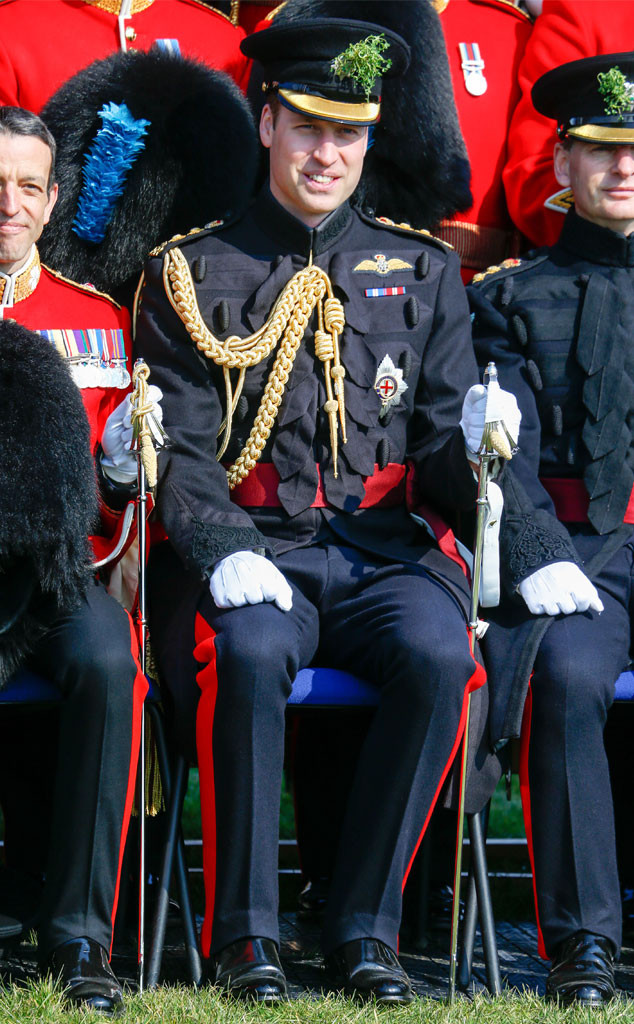 Luca Teuchmann/WireImage
St. Patrick's Day looked a bit different this year for the Irish Guards.
Instead of being presented with a sprig of Shamrock from Princess Kate Middleton—which they've experienced over the last five years—Prince William decided to carry out the tradition this year.
A Kensington Palace spokesperson tells E! News, "The Duchess has very much enjoyed the occasions when she has been able to attend, but the Duke is the Colonel of the Regiment and is looking forward to presenting the Irish Guards with their Shamrock."