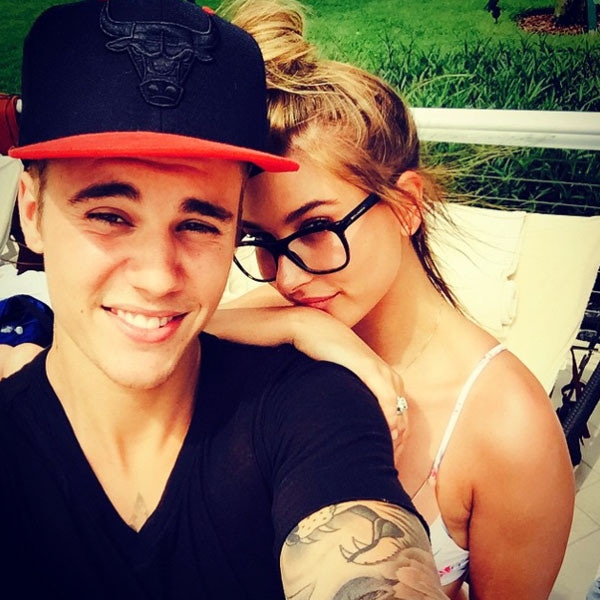 Instagram
Have you heart set on Hailey Baldwin? Well, don't let those PDA pics with Justin Bieber hold you back.
Although these two young stars have been circulating the rumor mill when it comes to a possible romance brewing, E! News has exclusively learned that the model is totally single. "Hailey is not dating anyone at this time, just hanging out with her friends and working," a source tells us.
As for her current relationship with the singer, the insider explains that, "Bieber and Hailey are still close friends, but he is on tour and extremely busy now, so they have not seen each other that much. Bieber and Hailey love each other but have a good understanding where they both stand at the moment."
In Bieber's GQ March 2016 cover story, the celeb shed a little more insight into his relationship with the blond beauty, whom he's known since 2009. "[She's] someone I really love," he told the magazine. "We spend a lot of time together."
When we spoke with Baldwin at the amFAR New York Gala last month prior to the story's full release, she didn't deny their connection. "We are not an exclusive couple. He's about to go on tour," she said.
"Relationships at this age are already complicated, but I don't really like to talk about it because it's between me and him. Honestly, the rest of the GQ article comes out tomorrow." Baldwin added that Bieber looks "awesome" and "handsome" in the magazine's photo shoot.
As for their status, she said, "It's just between me and him."
"The thing is, I live a very public life and I have to keep things personal or else I have no personal life. It's very difficult. I am very open on social media, but that's why I don't like to talk about certain things," she added. "It really is my personal business. And I like to think my relationships are not between me the person and the whole entire world. It's hard. I don't think people are really able to understand if they're not in that position."