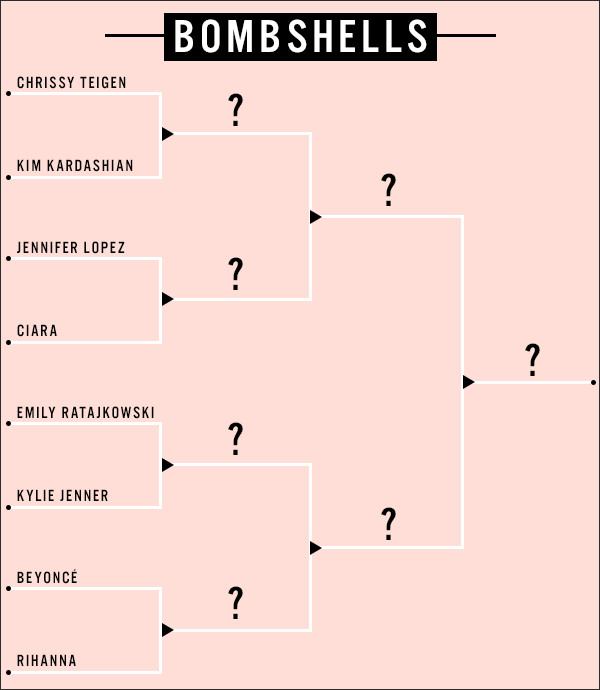 Is your bracket filled out yet?
Oh...college basketball doesn't quite thrill you as much as a riveting red-carpet pre-show? You're not alone, friend. Instead, get into the March Madness Style Showdown spirit and score points with our fashion face-off.
In this bracket system, eight different celebs go head to head in four fashion categories: stars with major sex appeal (Bombshell), masters of casual-chic (Off Duty), the ladies who love the most current pieces (Trendy) and the girls next door (Classic).