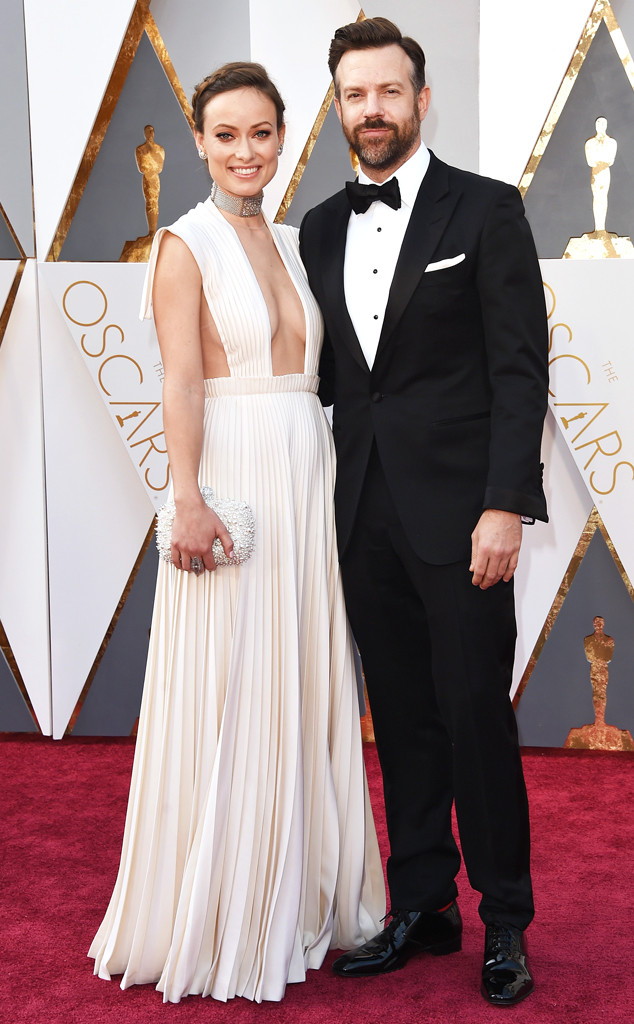 Jason Merritt/Getty Images
Sure, Olivia Wilde and Jason Sudeikis are engaged now and have an adorable son named Otis Sudeikis, but it wasn't necessarily love at first sight for these two.
The Vinyl actress stopped by The Howard Stern Show and talked to the host about her man and how they met. The two attended the same after-party for an episode of Saturday Night Live, where she looked a little bit lost. Apparently a suave man, Sudeikis approached her and apparently said, "Whatever you're looking for, you don't need it," and walked away.
Damn, that's pretty good.
"He was really like cool," Wilde recalled. "He played it really cool."
Ultimately the Horrible Bosses 2 star would go on to get her number, but their budding relationship came to a halt there. "When he got my number he didn't text me for a month," Wilde revealed.
Like any woman, Wilde checked her phone for texts, conferred with friends to make sure he was still alive.
"'You guys did Jason Sudeikis die?'" she remembered asking some pals. "I don't have any texts from him."