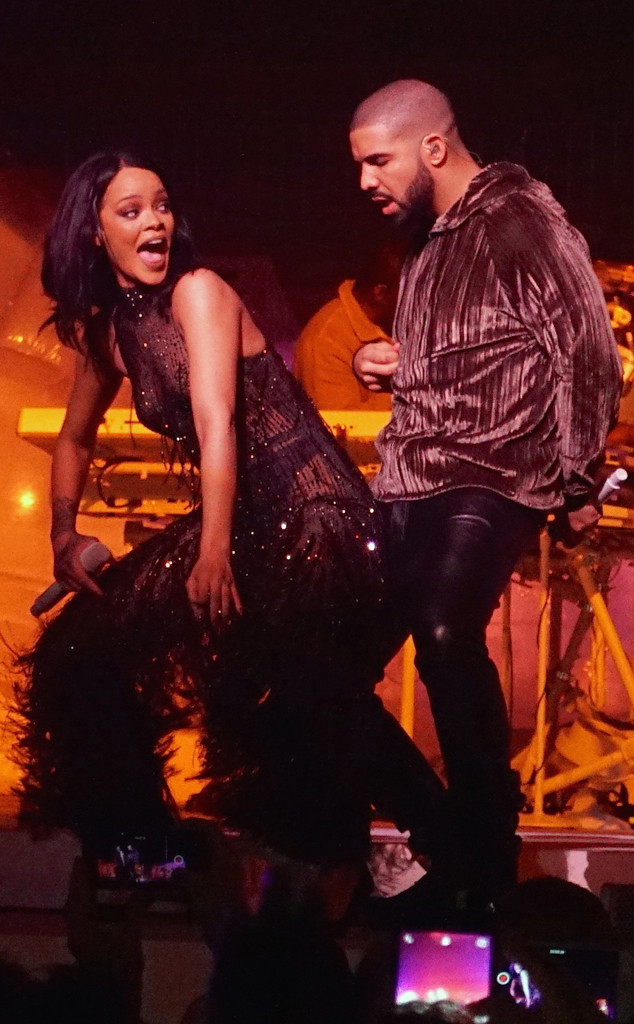 247PAPS.TV / Splash News
Alright, alright...Now they're just messing with our emotions!
Yes, Rihanna and Drake did it again! The duo surprised fans during the singer's Anti World Tour stop in Miami on Tuesday night, bringing on an exceptionally heated performance of "Work" with lots of grinding, booty poppin' and even a few couple-y moments.
The bad gal—wearing a see-through, beaded black jumpsuit—brought the rapper on-stage midway through her performance of their steamy single together, and the very first thing Drake did was pull her in close, whisper something in her ear and kiss her on the cheek.