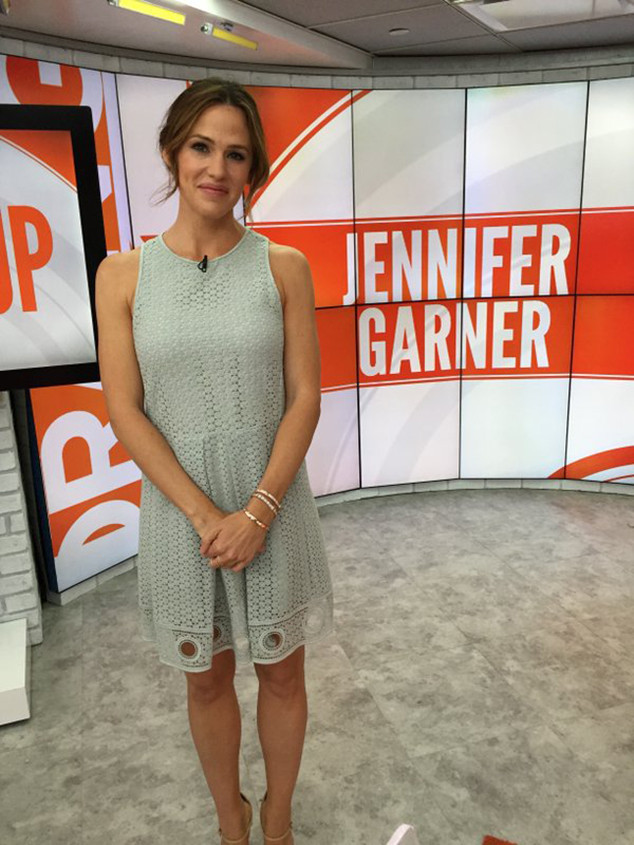 Twitter
Jennifer Garner is keeping her head held high.
The Miracles From Heaven actress appeared on NBC's Today Wednesday, where Savannah Guthrie asked her about separating from Ben Affleck last summer. "So many people just adore you, Jennifer, and I think they just want to know how you're doing," Savannah said. "If they could give you a hug, I think they would."
"Oh, that's very kind. People have been so kind to my whole family, and we really do appreciate it," said Jennifer, whose three children—Violet Affleck, 10, Seraphina Affleck, 7, and Samuel Affleck, 4—were asleep and on the opposite coast at the time of the interview. "But, you know what, we're doing really well. Thank you. The kids are great. They'll be getting up in the morning and going to school soon, and Ben is there and he'll be taking them. We will make it work."
Guthrie said it must be difficult to "go through something like that in the public eye," but rather than dwell on things she cannot control, Jennifer chose to focus on the positive. "You know what? It's not easy to go through it, period. I have found going through it in the public eye, it's just another facet of it. For anyone when your life shifts in any way, it's tricky enough," the actress said. "But I have found people to be so warm and loving that it hasn't been nearly as bad as you might imagine."