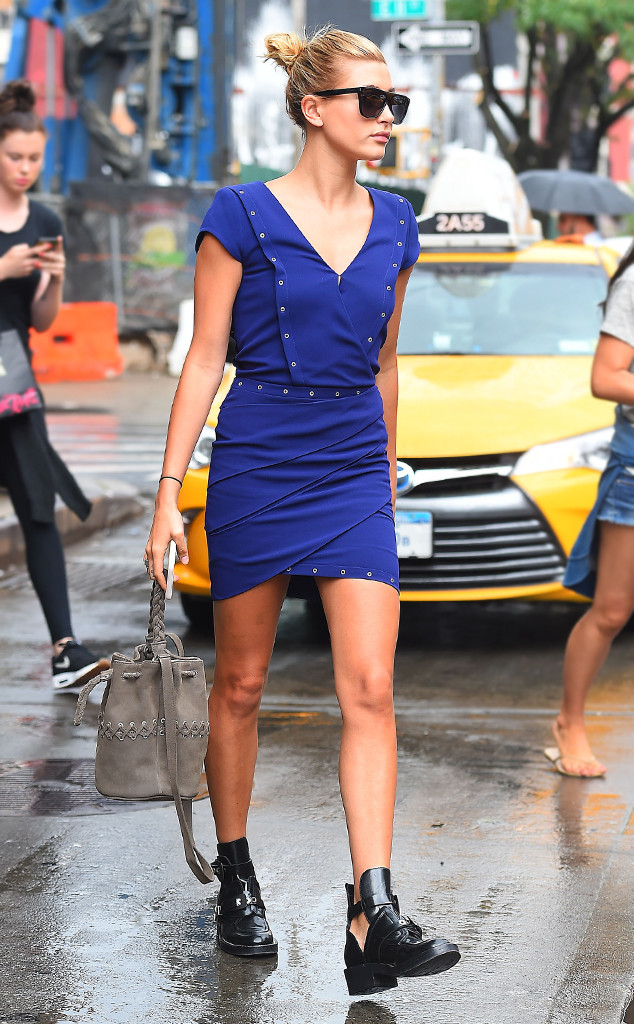 RobO/Splash News
The bucket bag. Oh, how fond we have grown of the drawstring carryall.
To add new life to your spring wardrobe, a new handbag shape is a fine place to start. You've done structured, tote, hobo, the works. So what's different about the bucket-shaped catch-all? For one, celebs like Jennifer Lawrence and Hailey Baldwin are fans.
Other than the fact that it's innately roomy, the open mouth structure makes it a cinch to get bulky items (a.k.a. your wallet, keys, etc.) in and out in record time. The shapely bag is also an unexpected way to add style to your everyday uniform. If you're going for a more relaxed casual vibe, there's a bright, beaded version for that. If you're keeping it classy at the office, there's a luxe leather one for that.
To find the bucket bag that works best for your lifestyle, shop now!