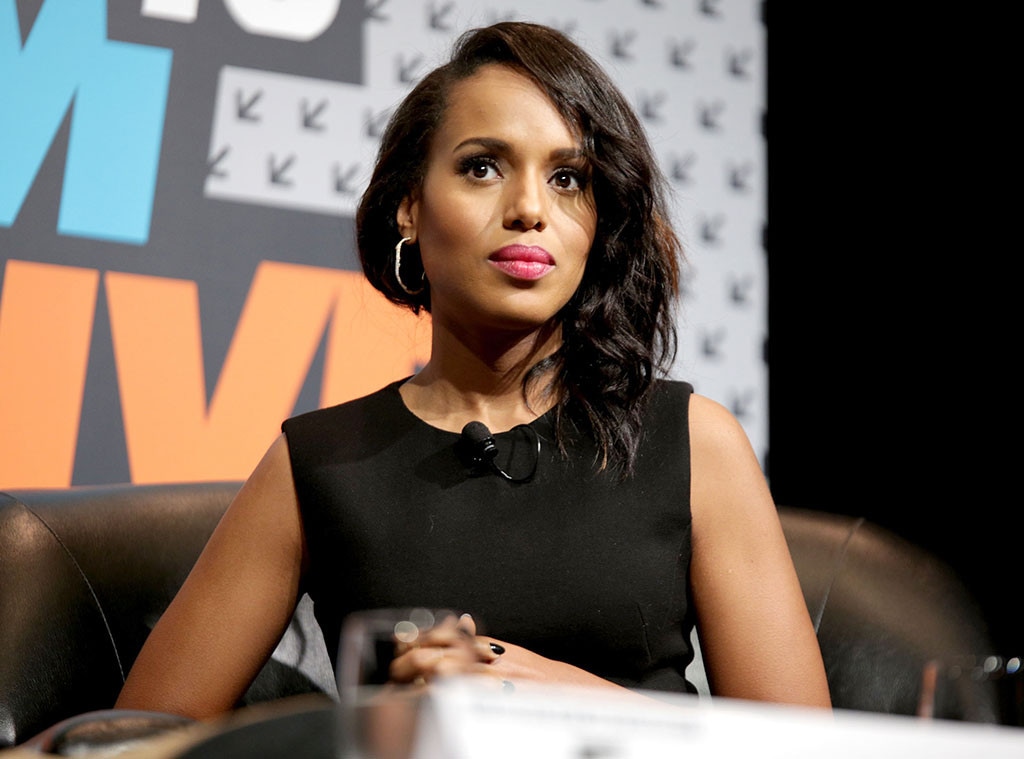 Heather Kennedy/Getty Images for SXSW
Kerry Washington has made it clear that she doesn't speak about her personal life, but she'll touch on it in her own subtle ways.
The Scandal star appeared for her talk about the New Rules of Social Stardom during the 2016 SXSW Music, Film + Interactive Festival held at the Austin Convention Center on Sunday in Austin, and decided to address the ongoing rumors that her marriage to NFL hubby Nnamdi Asomugha is headed towards divorce.
"I think—and this is something Reese Witherspoon has talked about a lot—it's a little different for me because I don't talk about my personal life," Washington explained.
"Social media has actually been great for [other celebrities'] relationships with the weeklies or the gossip sites because people say things and they say, 'That's not true! Just so you know, that's BS!' I say 'BS' because it's Sunday. So I'm thinking in some ways, it's been great because people are able to maintain their voice."
However, that's not necessarily the path Washington has chosen for herself.
"If I don't talk about my personal life, it means I don't talk about my personal life," she continued. "That means not only did I not tell you when I was getting married, it also means if somebody has rumors about what's going on in my marriage, I don't refute them, because I don't talk about my personal life."
The mother of 19-month-old daughter Isabelle Amarachi (Amarachi being Igbo for "God's grace") with retired-football-player husband has always attempted to keep her private life out of the spotlight, and explained why that is during an interview a few years back.
"I have girlfriends in this business who talk about their personal lives, and it works for them, and I love it. But not for me. I learned through experience that it doesn't work for me to talk about my personal life," she told Glamour magazine in 2013.
"I've had earlier times in my career when I did talk about it. I was on the cover of a bridal magazine [she covered InStyle Wedding in 2005 before ending her engagement to actor David Moscow in 2007]...But I couldn't just turn around and say, 'I only want to talk about the good stuff, but not the bad stuff.' So I just thought, 'OK, no more.'"
And just like that, it was handled.