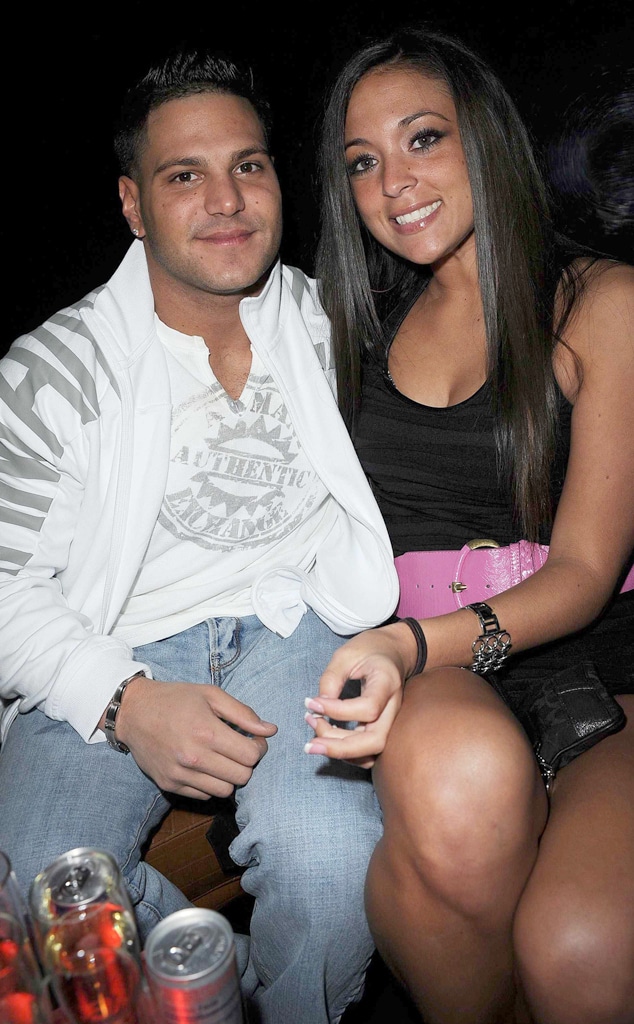 Courtesy of StarTraks
One of our favorite reality star couples may have rekindled their romance!
Jersey Shore's Sammi "Sweetheart" Giancola and Ronnie Ortiz-Magro appear to be back in each others' arms after breaking up over a year-and-a-half ago.
Sammi rang in her 29th birthday on Monday, celebrating her special day all weekend with everyone she loves—including Ronnie.
"Such an amazing Birthday Weekend spent at my fav. Place," she captioned a photo in which she poses closely beside Ronnie among a big group of people at Bounce Sporting Club in New York City.
Though Sammi's rep had no comment, a source close to the couple tells E! News they are definitely back together.
Another source added, "They are seeing each other again, [but] taking it slower this time around. They were just in Mexico together as well. They have a lot of history."
It should be noted, however, that a separate insider tells us that the duo "were acting as friends" during the event and "are not dating."
Indeed they do! The couple started dating during the first season of Jersey Shore in 2009 and surprised everyone when they continued going strong after the show ended. However, their rocky relationship eventually came to an end in 2014 when they announced that they had split for good.
"At this time, Ronnie and I have gone our separate ways," Sammi told E! News exclusively after the breakup. "I wish him nothing but the best. Right now, I'm focused on myself."
Ronnie also explained to People magazine at the time, "We were drifting apart and not really spending any time together," he said. "I still care about her," adding that he's not ready to date again. "She's a great girl, but we were growing distant. It was for the best."