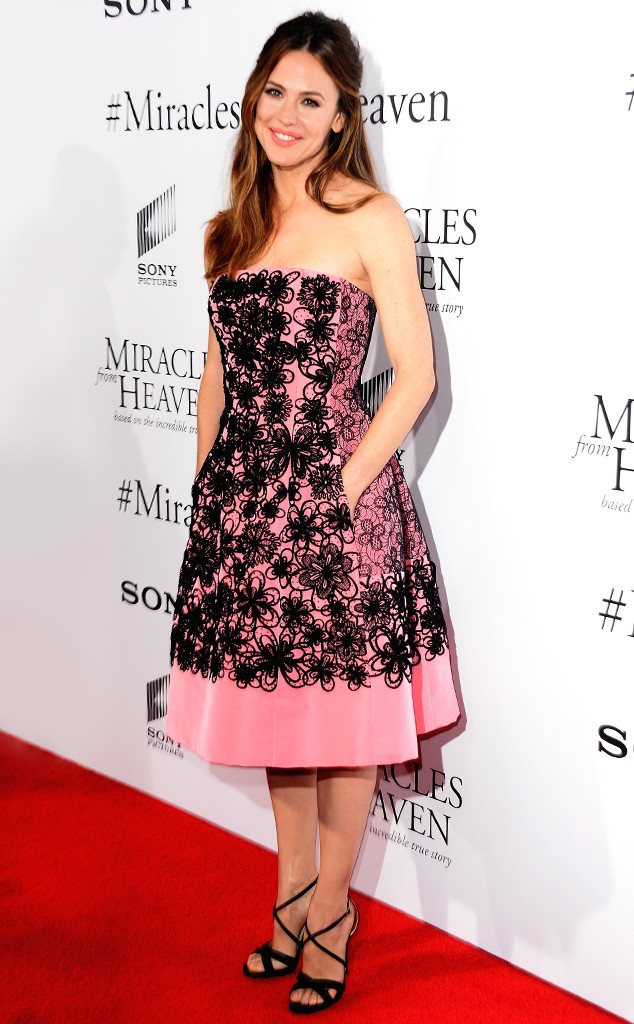 Frazer Harrison/Getty Images
This mom of three knows a thing or two about school dances.
Jennifer Garner took a break from her hectic acting schedule to surprise a group of schoolgirls at their mother-daughter dance Saturday.
While shooting for her upcoming film The Tribes of Palos Verdes at the Friendly Hills Country Club, the female students of Grazide Elementary School in Hacienda Heights, Calif. were busy boogieing the evening away alongside their moms.
When she could finally steal a moment away from her work, the actress visited the little ladies and thanked them for their good behavior.
"Thank you all for being so patient because I know movies can be a hassle to have shooting around you," she said in front of the excited group.