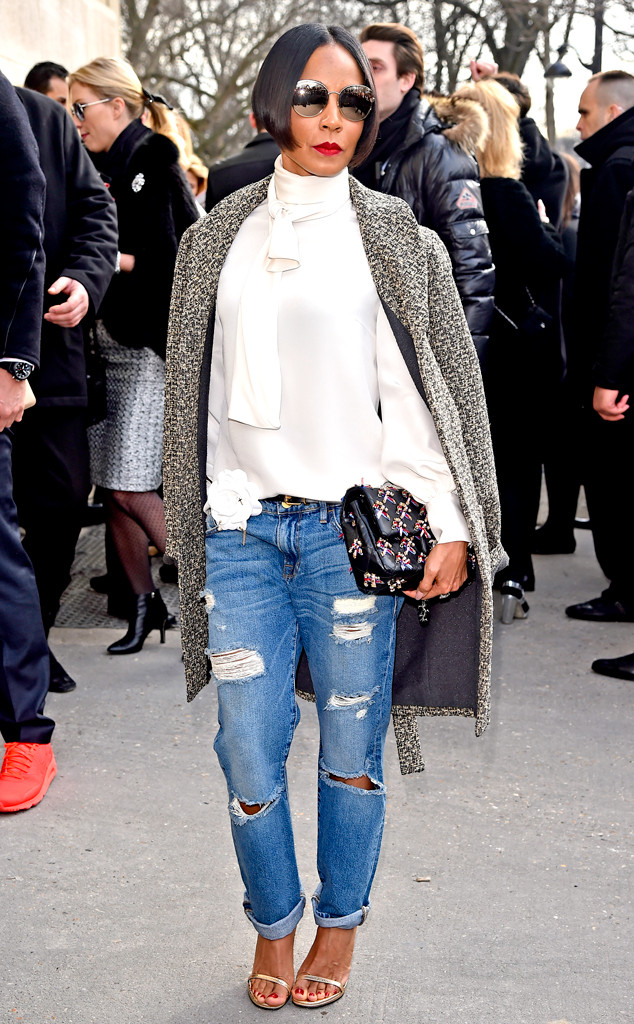 Jacopo Raule/GC Images
Not all jeans are created equal.
Ripped jeans, not of the DIY variety, will almost always look awkward if you're too short or too tall for the "regular" styles. If you're on the shorter side, a cool rip in the knee might hit you somewhere on your calf. If you're tall, that knee rip might end up on your thigh. Both scenarios are all too common (read: the struggle is real), so consider celebrity stylist Jasmine Caccamo's advice when you're making your next jean purchase.
Quick Tip: "A super-helpful tip to remember when buying distressed jeans is to pay attention to the actual rips," stated the stylist. "To look leaner, find jeans with vertical rips rather than horizontal rips (because those will only widen your figure)."
Best Brands: "Some of my favorite shops for finding the best ripped jeans for your height are stores with multiple labels," said the tastemaker. "Not all designers are going to fit the same, so the trick is to try on as many as possible and find what works for your body type. My go-to shops are Nasty Gal, Shopbop.com and Bloomingdale's."