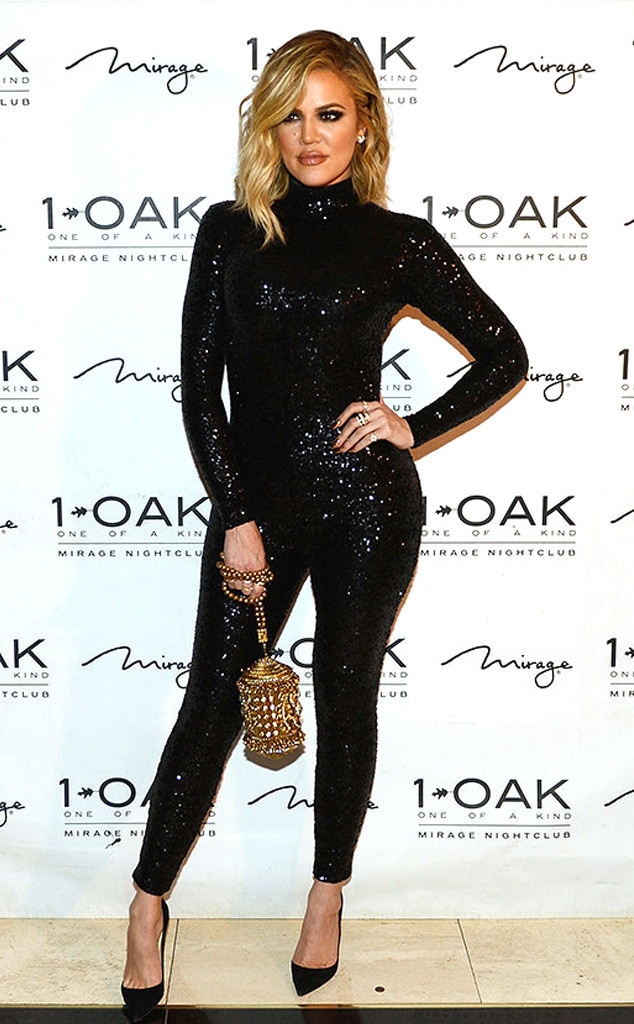 Denise Truscello / WireImage
Khloe Kardashian is getting real about her reality star life. 
The 31-year-old bestselling author has undergone a makeover of sorts over the last few years, chronicling her journey to body-image victory for fans in a new memoir, Strong Looks Better Naked. In a late-night Instagram post, the Kardashian sister shared a lengthy message to her fans to promote what she's learned in the process of emotional self-love.
"I find that people may be practicing self care on so many levels but abandon themselves emotionally. So many search for others to make them feel whole. Try to stop searching for your missing pieces in other people or material things," she wrote on Instagram. "Self-love or personal happiness should never be contingent on success because there are always failures to contend with no matter what level."
"Self-love is dynamic and runs deep. When we act in ways that expand our self-love, we begin to expand our minds. We start to notice the parts we once abandoned. We will find dimensions of our soul that needs attention too," she continued. "We begin to know exactly what we deserve and we shouldn't settle for anything less. Don't apologize for your past for it made you who you are today. Make your past fuel your future and the way you choose to live. Be in the now!"
According to Khloe's philosophy, past mistakes should be treated as lessons, not handicaps. 
"When your intent is to love yourself rather than abandon yourself, you start being able to feel compassion for your past choices. You will start to be proud of the progress you've made in life. Instead of letting your past control your present—let it fuel your daily evolution to greatness. Don't look at your past as a mistake. Look at how far you've grown and be grateful. You will finally begin to grow and elevate to a better you," she elaborated. 
Kardashian has championed this kind of mantra for months after shedding 35 pounds, seeing Lamar Odom through his health struggles and rooting brother Rob Kardashian through his diabetes diagnosis. 
"I love the philosophy of just accepting who you are and just being happy...on my own terms," she told E! News in March. 
The show host ended her social media statement on a high note, urging readers to take their value into their own hands. 
"You define your worth! Don't ever give anyone else that much power over your self," she concluded. "Less judgement- more dynamic unbiased self love."
Watch:
Khloe Kardashian Talks Brother Rob's Fitness Journey