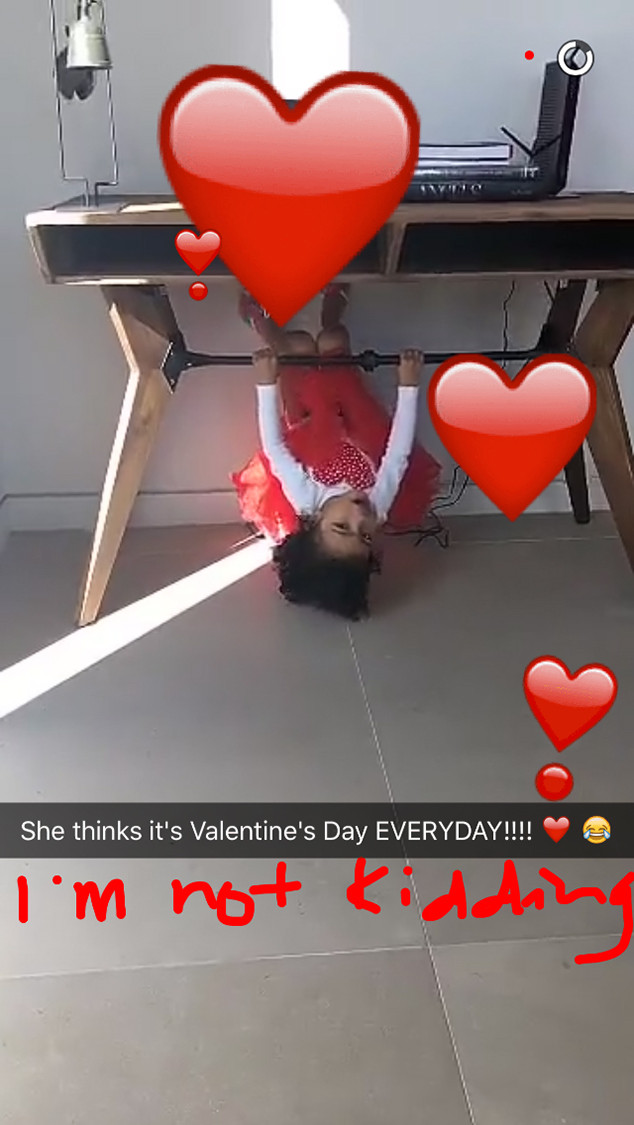 Snapchat
Kim Kardashian is clearly loving her new Snapchat and despite daughter North West's fear of it, the little girl is its biggest star.
On Saturday, Kim, 35, posted a video of North, 2, dressed in a red and white dress and playing by herself by hanging from a bar attached the bottom of a desk.
"That's a tough workout," the Keeping Up With the Kardashians star wrote.
The video featured red heart graphics, a typed text overlay that read, "She thinks it's Valentine's Day EVERYDAY!!!!!" and the words "I'm not kidding" written in red with Snapchat's drawing pen tool.