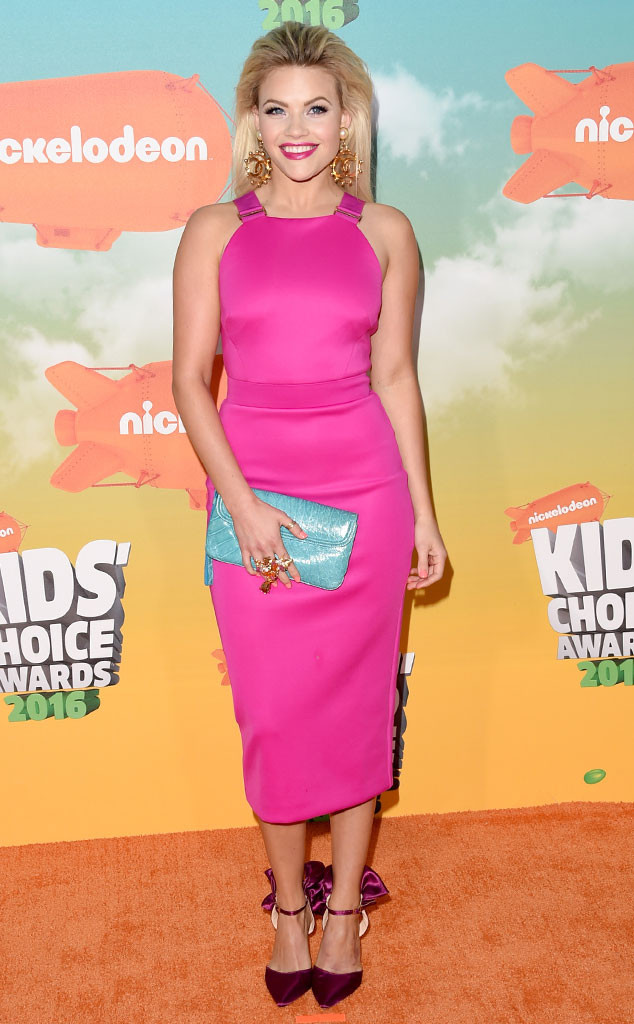 Jason Merritt/Getty Images
Who's ready to get slimed?!
The 2016 Kids' Choice Awards are here and fans of all ages are more than ready to see their favorite stars enjoy a special, gooey night at Nickelodeon's annual awards show.
Joe Jonas, Ellen DeGeneres, Fifth Harmony, Heidi Klum and John Stamos are just some of the famous faces expected to arrive at The Forum in Inglewood, Calif., for the live event.
In fact, guests in attendance and viewers at home will be treated to performances from DNCE, Charlie Puth with Wiz Khalifa and "Whip Nae Nae" rapper Silentó. But wait, there's just one more thing! The Voice coach Blake Shelton is serving as this year's host and he may be able to fulfill one of his lifelong dreams.
"My agent called and was like, 'Man, you know, is there anything that you can think of that you'd want to do?' And I actually had been thinking, 'I want to host those Kids' Choice Awards!' And she was like, 'Uh, OK...'" he shared on Today. "It's fun and I want to get slimed!"
Before the green, gooey fun gets underway, we have a front row view at the orange carpet. Take a look at our red carpet arrivals gallery updating throughout the night below.