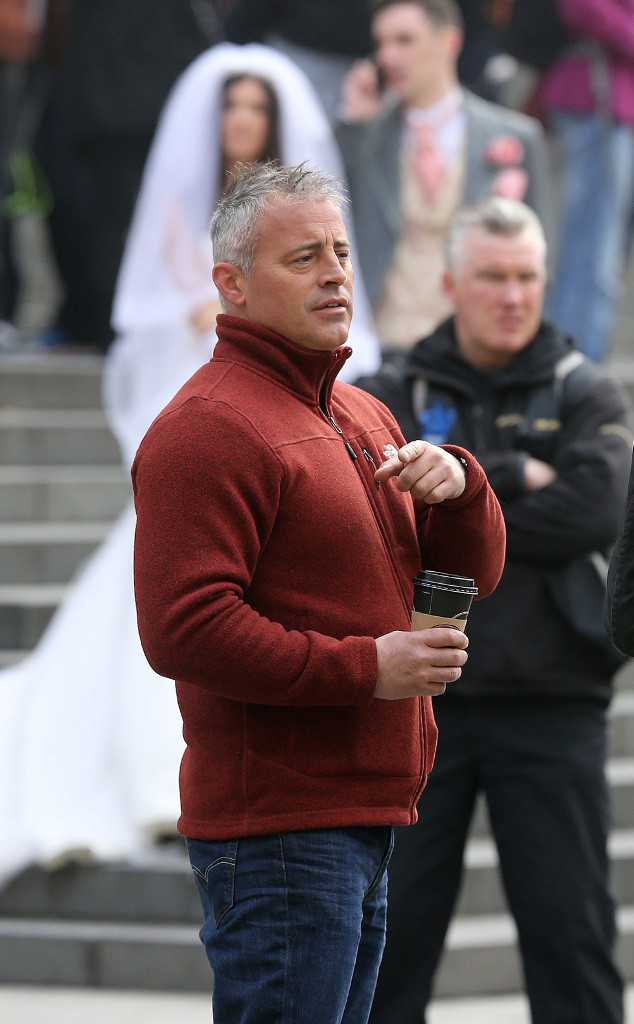 FAMEFLYNET PICTURES
Newlyweds, how you doin'?
Matt LeBlanc and stunt driver Ken Block appeared to crash a wedding at the famed St. Paul's Cathedral in London Saturday while filming Top Gear around the city. LeBlanc, 48, was named a co-host of the popular BBC car show in February.
Block did some stunts on the cobblestone road at the foot of the church's steps as the wedding party watched, many appearing shocked. The bride, dressed in a strapless cream gown with sparkling embellishments and a fingertip veil with lace trimming, was spotted smiling at the scene.
"Congratulations," LeBlanc said on Instagram.
LeBlanc and Block were there for about an hour and did a couple of runs before filming, witness Paul Bradbury told E! News exclusively. The actor also interacted with fans.
"I think everyone was a bit shocked to see Matt emerge from the car," he said.
The vehicle, a 1965 845bhp, four-wheel-drive Ford Mustang, was later seen smoking and stalled for a bit, Bradbury said. A crew soon got it started again and Block and LeBlanc then continued their drive, accompanied by a police escort, E! News has learned.