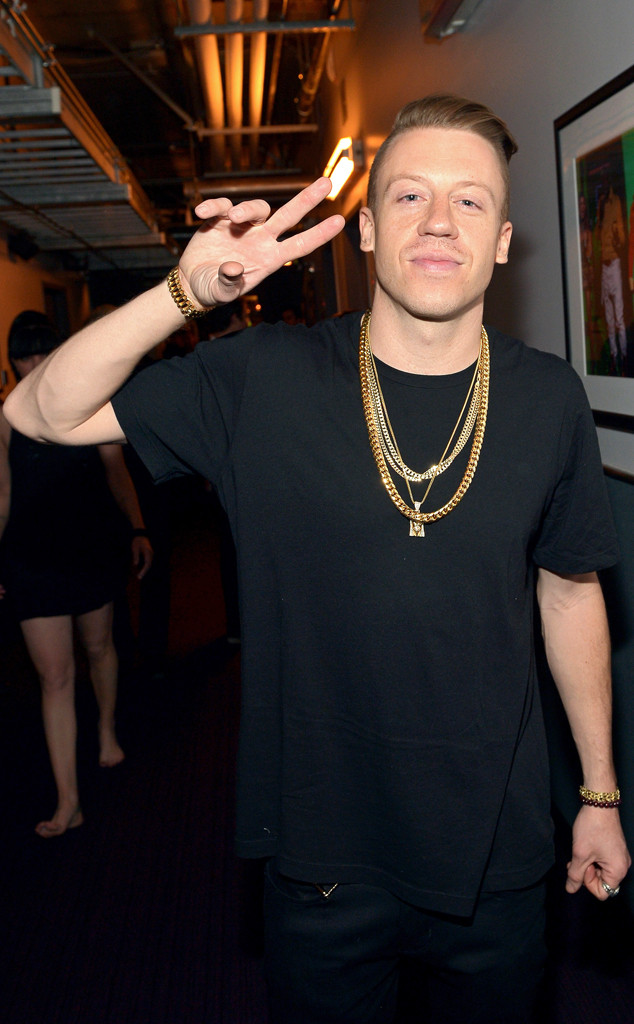 Charley Gallay/WireImage
WARNING: There's an inappropriate (but kind of hilarious) image below. Proceed with caution.
In the latest edition of Facts You Never Knew You Wanted to Know...
Rapper Macklemore was profiled by Rolling Stone for a piece published today, and amid very serious revelations concerning his sobriety and anxiety about hitting the road to kick off a 25-city tour, readers are greeted with one extremely unusual fun fact—the Seattle native, born Ben Haggerty, owns some seriously interesting pieces of art.
And when we say interesting, we mean, interesting.
"On the ground floor is a recording room with a ton of audio gear, a wall of guitars and racks of outlandish garments spouting sequins, fringe and feathers," the article stated when describing the star's Seattle headquarters.
"'Those are Ben's,' Ryan Lewis notes. There is a kitschy velvet painting of a bald eagle, an oil painting of Drake dancing and a transfixing rendition of a naked Justin Bieber with maple syrup pouring down his chest onto a pancake balanced on his boner. 'Ben spent a lot of time buying weird stuff on Etsy,' Lewis says."