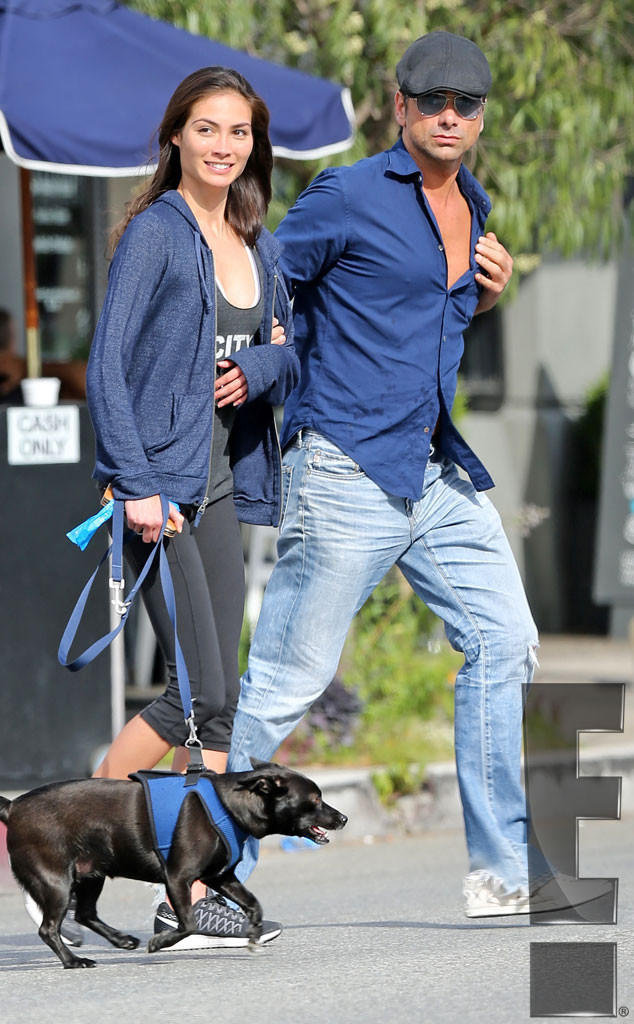 Splash News
It's time to get to know the woman John Stamos is dating: Caitlin McHugh.
E! News exclusively revealed the Fuller House actor took McHugh out on an adorable date for ice cream, where an unbuttoned Stamos got a little help cleaning up from his new lady friend. So who is Caitlin McHugh? Here are six things to know about her:
1. She's an actress.
They have their careers in common! McHugh has appeared in The Vampire Diaries and in Switched at Birth. McHugh also has appeared in Castle and, crazily (coincidentally) enough, she appeared in the same 2011 episode of Law & Order: SVU as Stamos! It's a small world after all.
McHugh also made her way to the big screen, appearing in Will Smith's I Am Legend.
2. She can sing and play the ukulele.
McHugh can jam! She posts videos to her Instagram page all the time of her playing the small instrument while singing some songs. In one video she admits she's learning to play The Lumineers' "Falling."
3. She's a massive Star Wars fan.
Stamos' new woman loves her some Han Solo. She camped out at San Diego Comic Con to attend the Star Wars fan concert where she was incredibly jazzed to receive a light saber and other swag. She also attended Wonder Con where she got to meet R2-D2.