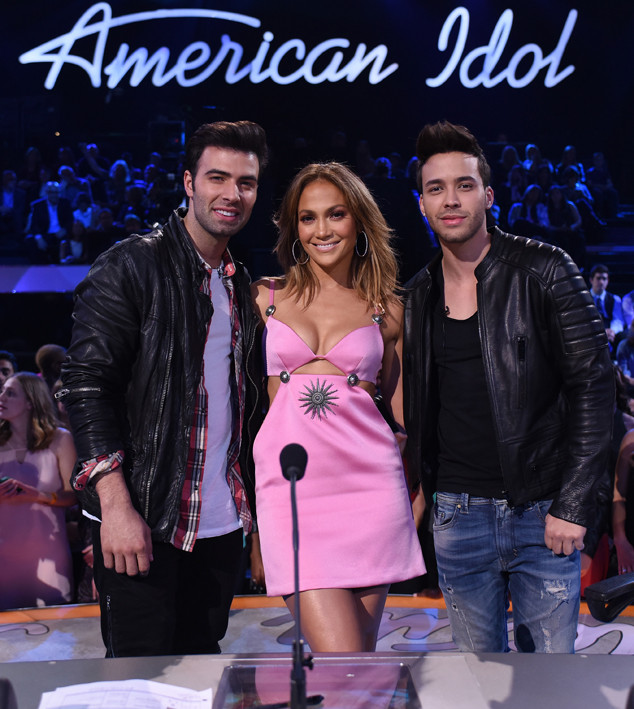 Ray Mickshaw/ FOX
Jennifer Lopez has it all, especially in this photo with Jencarlos Canela and Prince Royce...seriously!
J.Lo slayed (as per usual), and looked stunning in this pink Fausto Puglisi cutout dress.
Last year, the 46-year-old superstar and Pitbull were featured on Prince Royce's "Back It Up." In the music video, Lopez serves us with some bikini glam, and kills it in a tiny white mini. The scenes of Lopez dancing with Royce are literally everything!
The handsome co-stars from Fox's The Passion stopped by American Idol to promote their musical—which will air live from New Orleans on Palm Sunday, March 20.