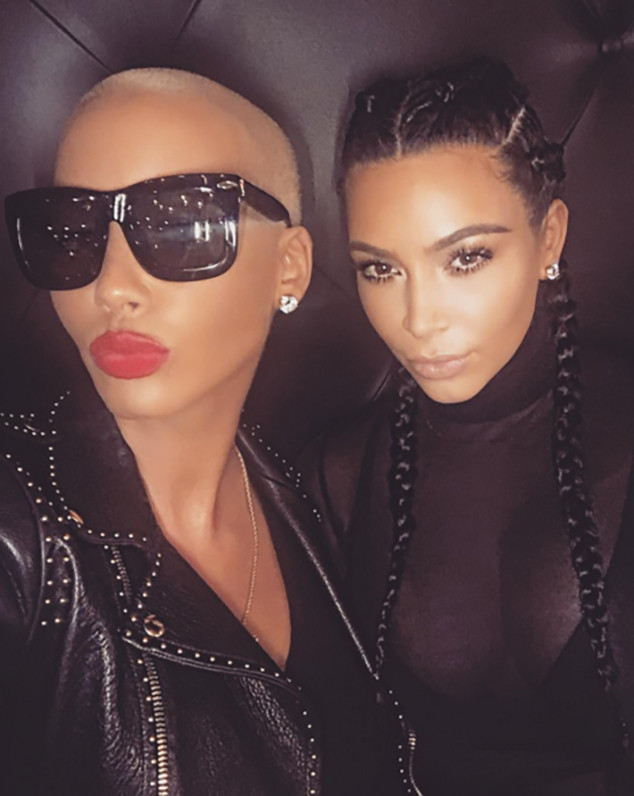 Instagram
Amber Rose says she thought Kim Kardashian "looked beautiful" in a nude, censored selfie she posted online this week, adding that it was not "fair" many people criticized her over it.
The 29-year-old glamour model had defended the 35-year-old Keeping Up With the Kardashians star over her choice to pose naked, which she has done before in the past, in an Instagram post Wednesday. Rose also invited Kim to speak at her annual SlutWalk event, which aims to make women unashamed about their bodies and fashion choices. She talked more about the nude photo controversy in an interview with Nightline Thursday.
"I thought she looked beautiful," said Rose, who has posed for many risqué photos herself. "I'm a mom. I know how hard it is to, like, work out and try to get your body back but at the same time, embracing the fact that your body does change after you have a baby. After carrying a baby, I just think it's really cool and I've seen that she's been getting a lot of [flack] for it and I didn't think it was fair."