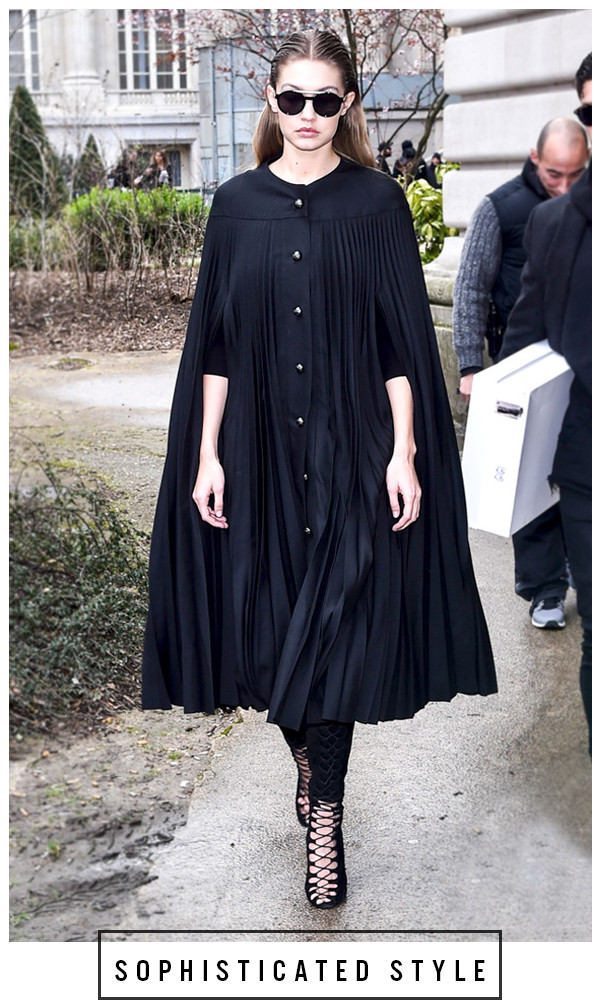 Jacopo Raule/GC Images
Capes to the rescue!
The winter to spring transition is probably the most drastic and confusing of seasonal changes. You've been under three or more layers of clothing for the past five months, then all of a sudden it's time to unwrap your scarf and let your body defrost. It won't be hot enough for shorts, but your jeans make you sweat. It's not T-shirt weather quite yet, but your wool turtleneck sweater will be too warm. There's one fine solution for your awkward, transitional wardrobe woes and stars like Gigi Hadid and Carrie Underwood have uncovered it.
This high fashion beauty took an elevated turn when she stepped out in a calf-length pleated cape. With most pieces of apparel, length is universal in that it can take any playful look to a more sophisticated place. When it comes to wearing yours, make sure your shoe game is strong. That's pretty much the only other element of the outfit anyone will see, so pick something bold (à la Gigi's strappy decision).