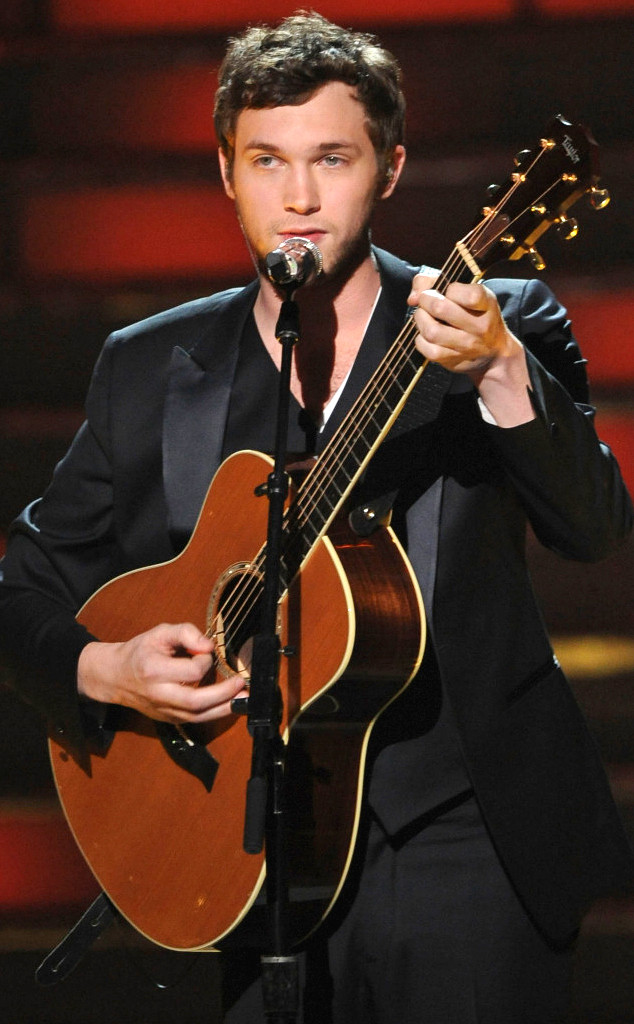 Michael Becker/FOX
If you've been watching American Idol's farewell season, you've seen in action the phenomenon that's plagued Idol since season 7, when the contestants were first allowed to play their own instruments.
That would be the White Guy With Guitar, commonly abbreviated to "WGWG." This season has two: bespectacled Voice veteran MacKenzie Bourg, and, to a lesser degree, soul singer Trent Harmon. (Pictured above, the perfect WGWG prototype: Phillip Phillips.)
A WGWG is pretty self-explanatory: one of Idol's many white dudes, prone to playing an acoustic guitar and making teen girls swoon. The guitar can be electric too, but it's most commonly found in the acoustic form. A WGWG can come from any musical genre, but is at its peak when seen in the indie singer-songwriter form.
Now, the ultimate test: Any Idol fan could name the guitar-playing guys who have competed on the show. But can you tell them all apart? Spoiler alert: It's pretty much impossible. Seriously, we can give you all the answers and you STILL won't get it.
Here's a list of the 16 WGWGs we included: David Cook, Jason Castro, Kris Allen, Lee DeWyze, Casey James, Scotty McCreery, Paul McDonald, Phillip Phillips, Alex Preston, Sam Woolf, Dexter Roberts, Ben Briley, Nick Fradiani, Daniel Seavey, MacKenzie Bourg, Trent Harmon.
How many can you match? And sure, you could scroll down to the bottom and look, but that wouldn't be very much fun, would it?