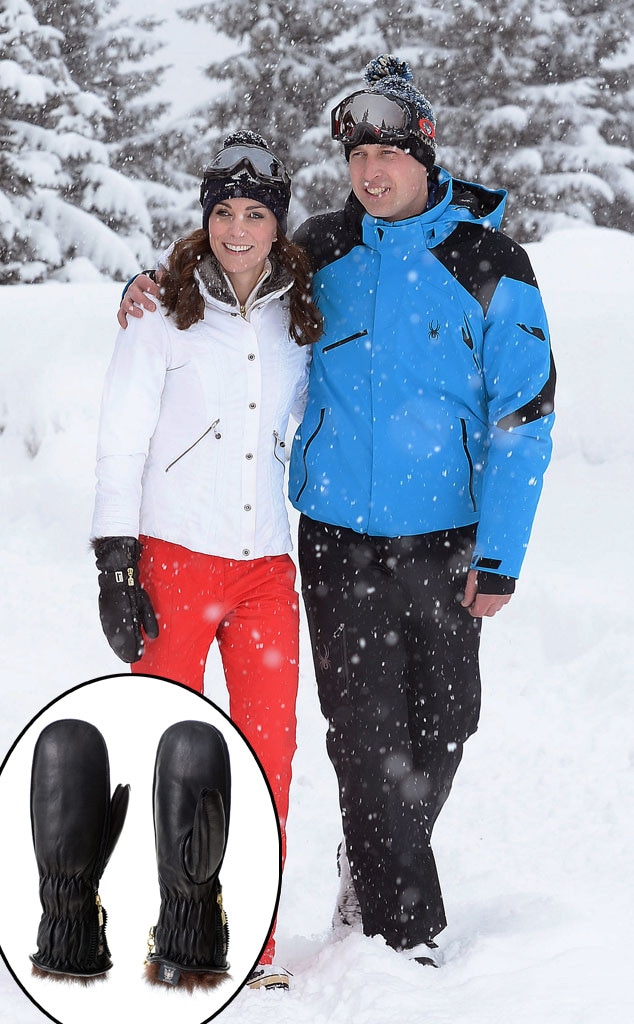 JOHN STILLWELL/AFP/Getty Images; alexski.com
Kate Middleton and Prince William recently released six beautiful photos from their family ski vacation with Prince George and Princess Charlotte.
A handful of lucky skiwear companies were undoubtedly delighted to members of the royal family wearing their gear. PETA U.K., however, was not pleased to see Duchess Catherine wearing a pair of Restelli Guanti gloves lined with possum fur.
"If the gloves are indeed made of real fur, we'll be contacting Kate, who we imagine is unaware that possums killed for their fur are often caught in bone-crushing steel-jaw traps,' Mimi Bekhechi, the director of PETA U.K., told E! News in a statement. "Animals who are not killed outright by these devices can endure horrific injuries and languish for days before eventually dying of hunger, thirst or blood loss. Some trapped animals, especially mothers desperate to return to their young, chew through their limbs in a frantic attempt to escape. Since so many humane, warm and fashionable fabrics are readily available, there's no need to wear fur ­ possum or otherwise."
As noted on WhatKateWore.com, Kate appears to have worn these particular gloves since at least 2008. A current version retails for £295 ($420).
Potential glove issues, aside, we should note that the royal family is deeply concerned about conservationism and preserving our planet. Prince Charles and Prince William, particularly, have and continue to work tirelessly to end poaching and protect endangered animals for future generations.
(Gossip Cop was first to report PETA U.K.'s statement.)