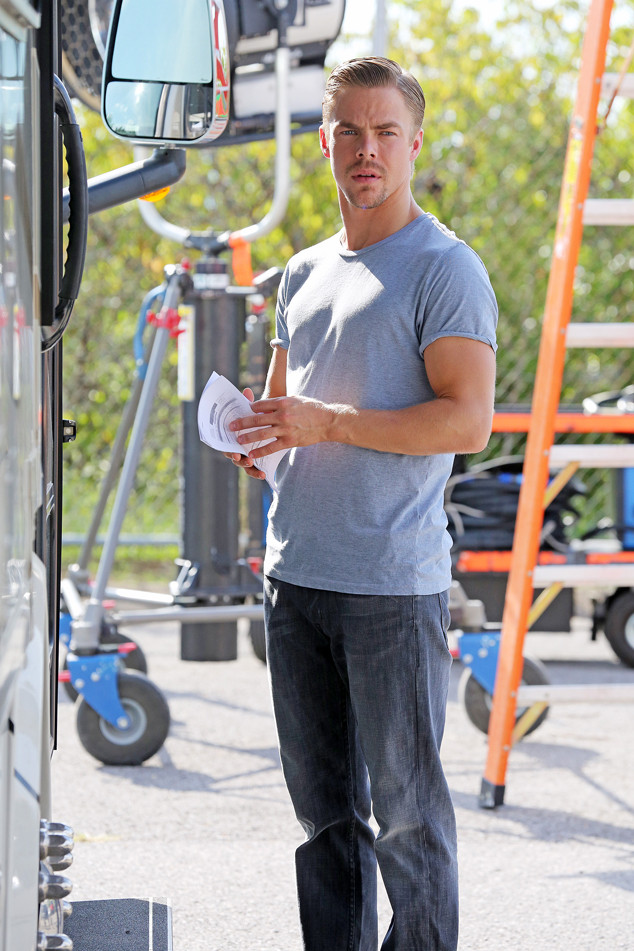 ABC/Mark Levine
Missing Derek Hough on your TV already now that we know he's officially not returning for Dancing With the Stars season 22? Here's some good news: He'll be back to the small screen sooner than you think.
E! News has exclusively confirmed that the reigning DWTS champion is set to reprise his role on Nashville later this season for multiple episodes. Hough first recurred on the ABC drama in 2014 as Juliette's (Hayden Panettiere) leading man in the biopic the country-superstar-turned-actress was making about Patsy Cline.
We last saw Hough's smokin' hot movie star Noah West back in season three, when he accidentally caused some drama for Juliette and Avery (Jonathan Jackson) in the episode "Nobody Said It Was Going to Be Easy." Juliette's baby daddy had just learned of her pregnancy—via text, no less—and paid her a visit on the set of her film, where he found Noah and Juliette together. Naturally, Avery assumed the worst (although the Noah-Juliette encounter was strictly innocent).