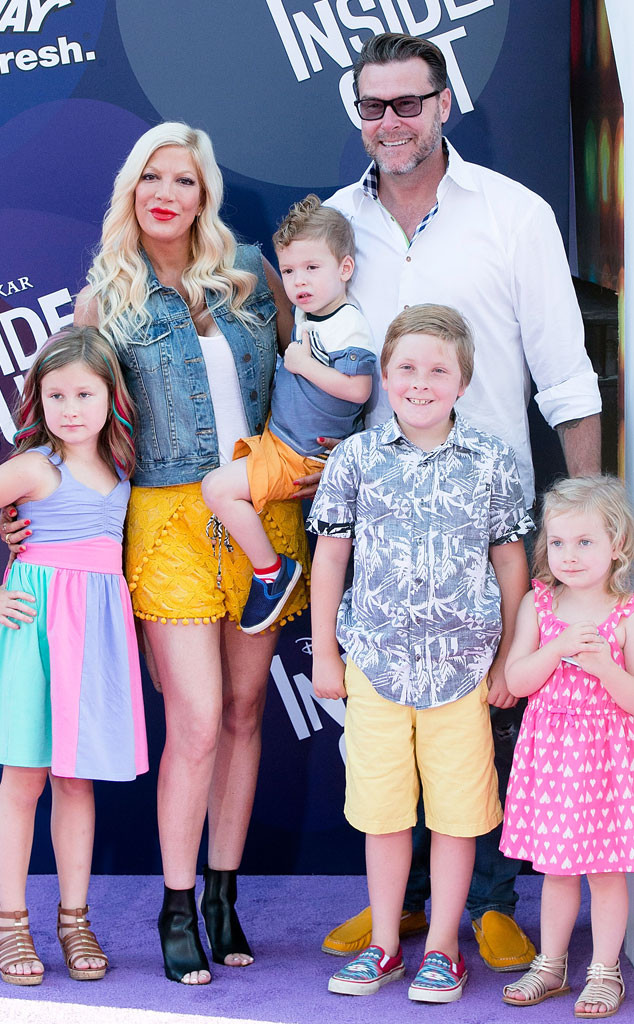 Gabriel Olsen/Getty Images
Tori Spelling is not bankrupt, you guys, and she's working very hard to make sure her children know the value of money.
The 42-year-old Beverly Hills, 90210 alum, who's headed a slew of her own reality shows, had sparked speculation of financial trouble in January when it was revealed American Express was suing her for failing to pay a credit card balance of $37,981.97. Court documents showed Tori was unable to complete a payment of $1,070 last June. It is unclear if she and husband Dean McDermott, 49, have since paid off or settled their debt.
"I just want that story to go away!" Tori told People in an interview posted Thursday. "We're doing a great new series, I'm really happy, we're doing a new show on Cooking Channel—we're not bankrupt, we're not struggling, we're fine!"
"[The] kids [are] good, family's good, I'm healthy, finances [are] good," she added.
Tori, McDermott and their four children—Liam, who will turn 9 this weekend, Finn, 3, Stella, 7, and Hattie, 4—are currently living in a 3,900-square-foot home in Encino, California, which they are renting for $7,500-per month, People reported.