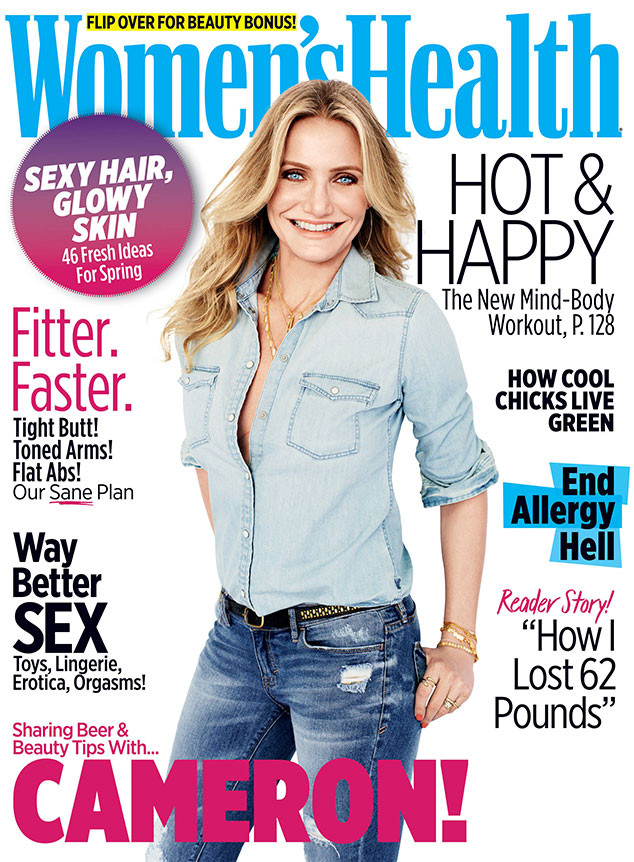 Jeff Lipsky for Women's Health
Cameron Diaz is happy and health inside and out—and it shows.
"The most important things in my life are my relationships and my well-being—where I'm going as a human being in my development mentally, emotionally, and physically," the 43-year-old actress and author tells Women's Health.
In The Longevity Book, which will be available Apr. 5, Diaz joins forces again with Sandra Bark, her co-writer for 2013's The Body Book, for a science-based look at aging and how it affects the body and mind.