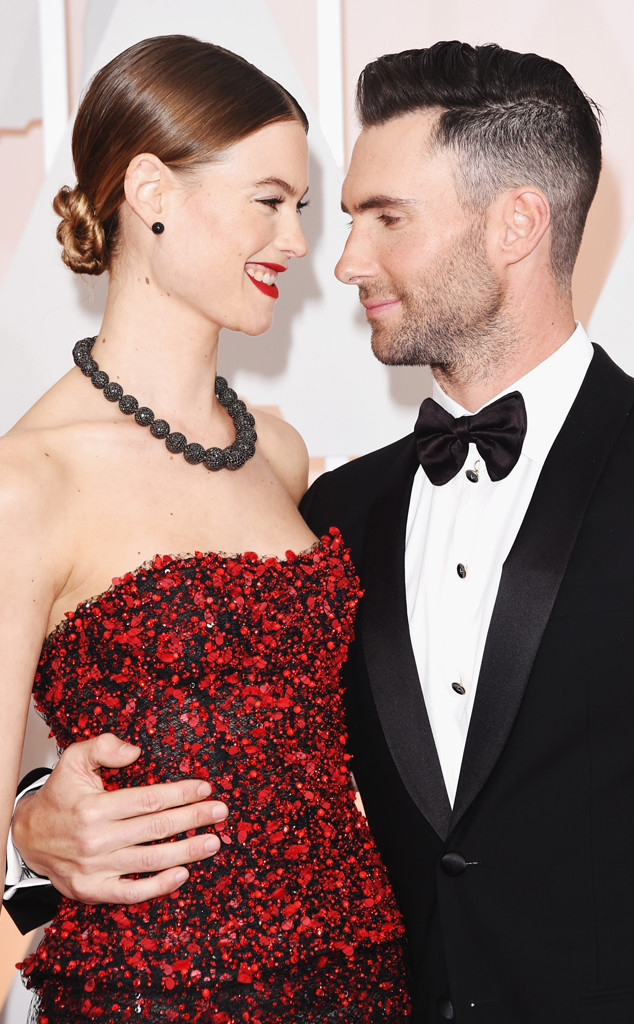 Jason Merritt/Getty Images
Adam Levine and Behati Prinsloo's family is about to get bigger!
The Victoria's Secret model is pregnant, E! News has learned. This will be the first child for the Maroon 5 frontman and Behati, who is 3-4 months along in her pregnancy.
"She knows what she's having and she's very excited," a source tells E! News.
Adam and Behati tied the knot in July 2014 in a lavish wedding in Mexico. Very shortly after The Voice coach revealed to E! News' Catt Sadler that they were anxious to get their family started.
"Yeah, we're gonna do it at some point in the not-so-distant-slash-undisclosed-slash-I-really-have-no-idea-big-question-mark future," Levine said, and then quipped, "Is that ambiguous enough for you?"
So how many kids do they want exactly? It turns out, a ton.
"Like 17. Is that reasonable?," he jokingly said, and added, "I love kids so much, though. I love seeing kids on the set, too."