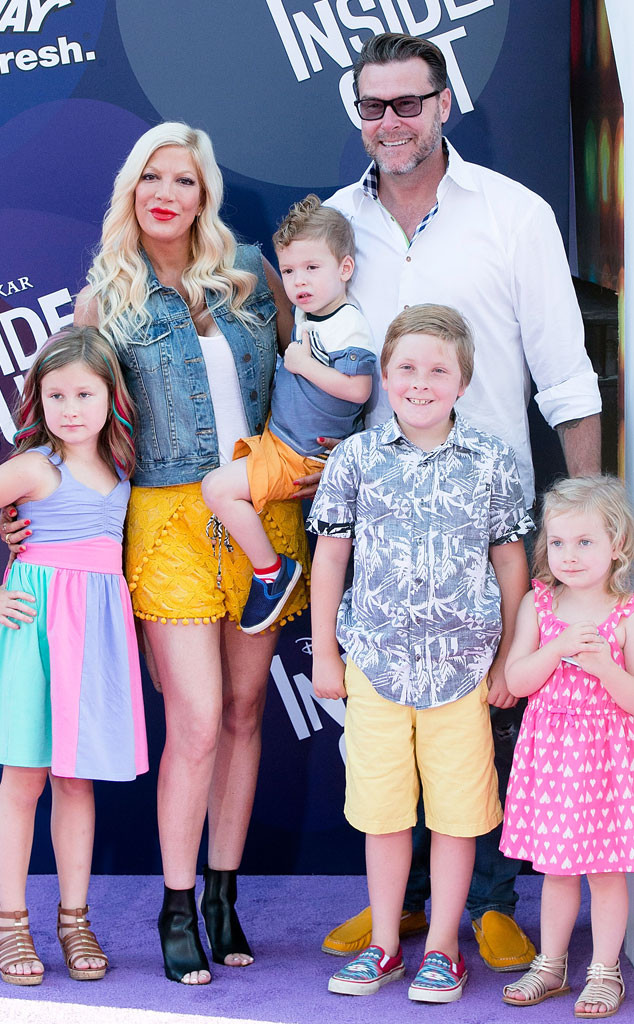 Gabriel Olsen/Getty Images
Tori Spelling and Dean McDermott have been to hell and back.
After a tabloid revealed in 2013 that Dean had engaged in a two-day affair with a woman named Emily Goodhand, he confessed his infidelity to Tori. Cameras captured the fallout for two seasons on the Lifetime docu-series True Tori. Three years later, Tori says, "Life is good."
The actress appeared on NBC's Today Thursday and provided an update on their marriage. "Things are really great right now. We had to deconstruct our relationship. We really did," she recalled. "And I feel like we're kind of turning monogamy on its head, flipping it and being like, 'Well, through some fighting we've been told what life should be—what marriage should be."
As a young girl, when she would fantasize about her future husband, Tori never imagined that she would face such a betrayal. And really, why would she? "I wanted the fairy tale! I thought it should be that way. And then when it wasn't I was like, 'Well what do I do? Divorce my husband? I have four kids,'" she told Hoda Kotb and Jenna Bush Hagar. "I was like, 'You know what? I love this man. I'm going to make this work.' And you know what? We started at ground zero and built it back up. It's amazing. In May it's going to be ten years. Ten years! A decade."