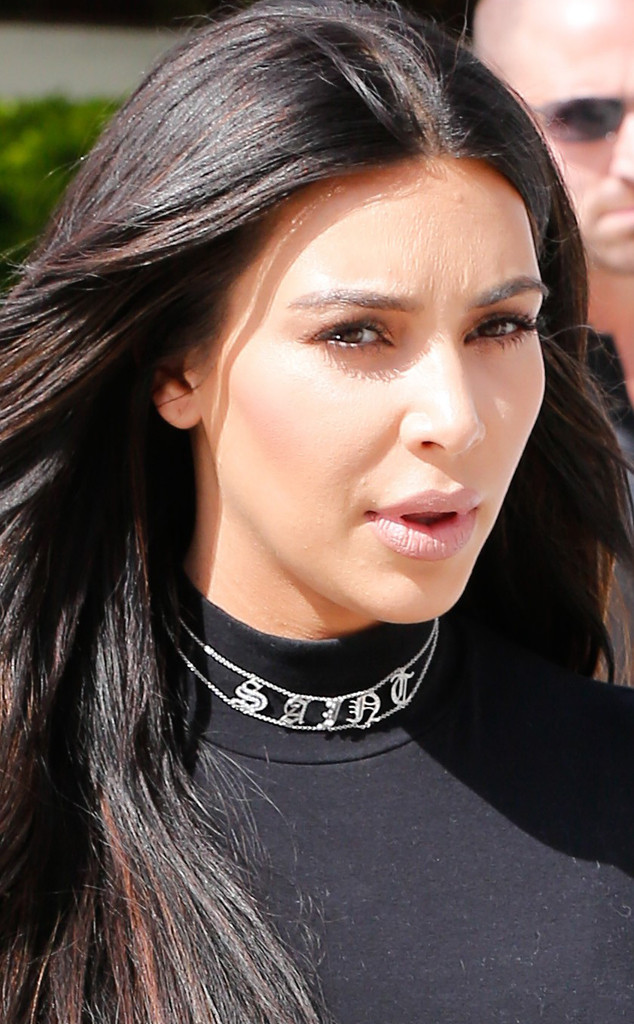 AKM-GSI
Kim Kardashian has always been pretty creative when it comes to figuring out how to celebrate motherhood and her adorable children in a way that is fashionable, trendy and seemingly effortless.
The 35-year-old stepped out earlier today alongside sister and fellow mommy Kourtney Kardashian with one especially noticeable accessory that couldn't be ignored.
Kim was spotted wearing an all-black ensemble with a diamond choker around her neck, and if you look up close, you'll realize it's actually a pretty sweet piece of jewelry.
It says her son's name—Saint!