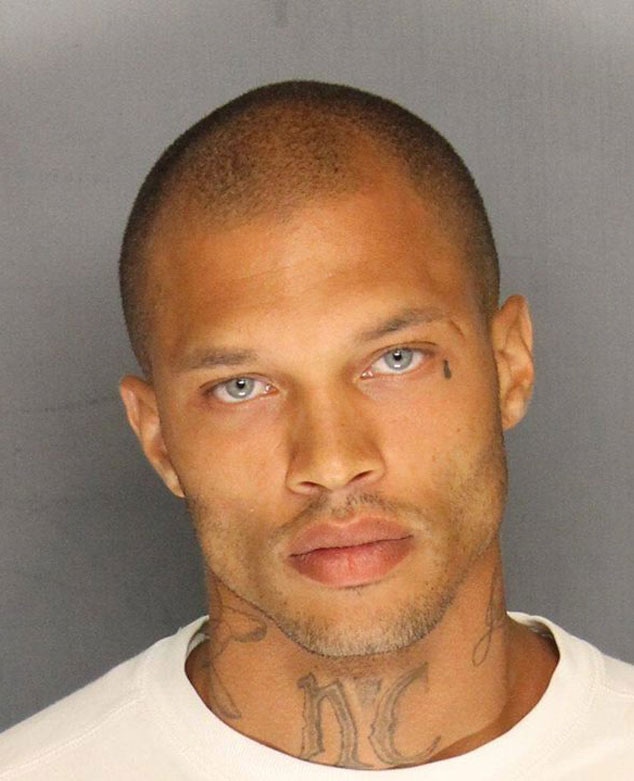 Stockton Police Department
The Internets most talked about felon, Jeremy Meeks, is to be released from prison today, according to New York Magazine. To refresh your memory, Meeks broke the internet with his dreamy mug shot, gaining fans left and right. The mug shot soon earned Meeks a modeling contract, and from the looks of his personal Instagram, a manager and agent as well. Perhaps this means we'll being seeing more of him in a positive light very soon? The felons fans were bummed to learn that Meeks is actually married, but neither that nor his criminal past has stopped them from gushing over his good looks. 
Are you crazy for crush-worthy criminals? How does the release of Jeremy Meeks make you feel? Tell us your thoughts in the comments! 
20 years of pop culture: Celeb mug shot throwback!