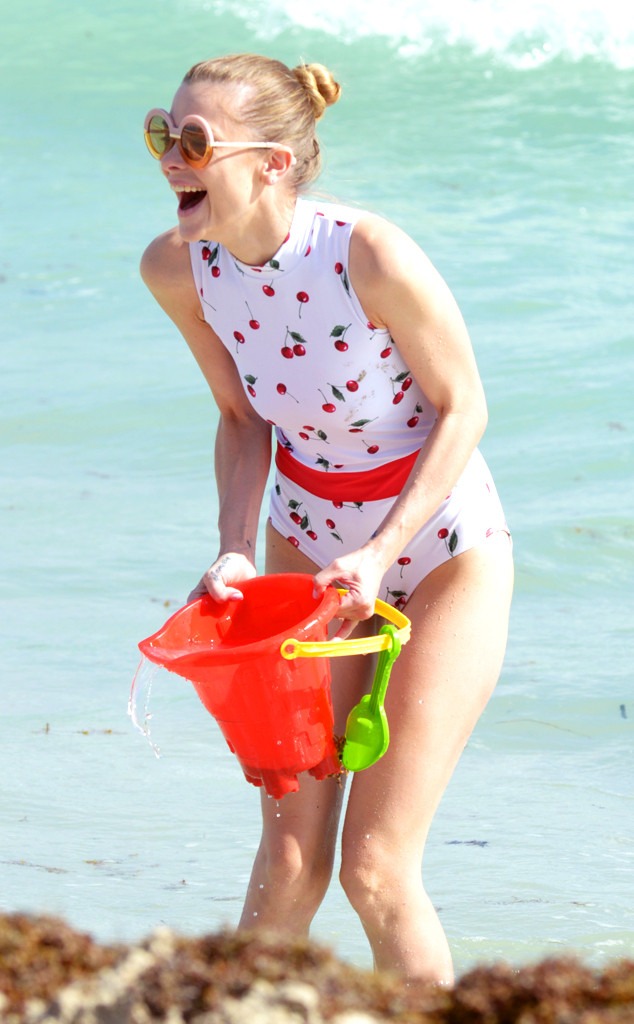 Dave Lee/GC Images
Selecting your spring break uniform is serious business.
What you decide to wear is entirely dependent upon your destination, too. While it's pretty much an unwritten rule that spring vacation equals you in bathing suit, landing on the perfect one is no easy feat.
Say for instance, you're going to be spending your days basking in the Las Vegas sun at a pool party. Save the modest one pieces, like Jaime King's, for low-key vacays and select suits with sexy cutouts, a Rihanna-favored option. On the other hand, if you're planning your festival outfit—think more about patterns and fabrics (like crochet or tie-dye) and less about cut.
Watch:
How to Find the Perfect Swimsuit for Spring Break
Half the battle is looking good and planning your spring break swimwear around the vibe of your setting ensures that you will look the part. No matter where your holiday takes you, we've literally got you covered!