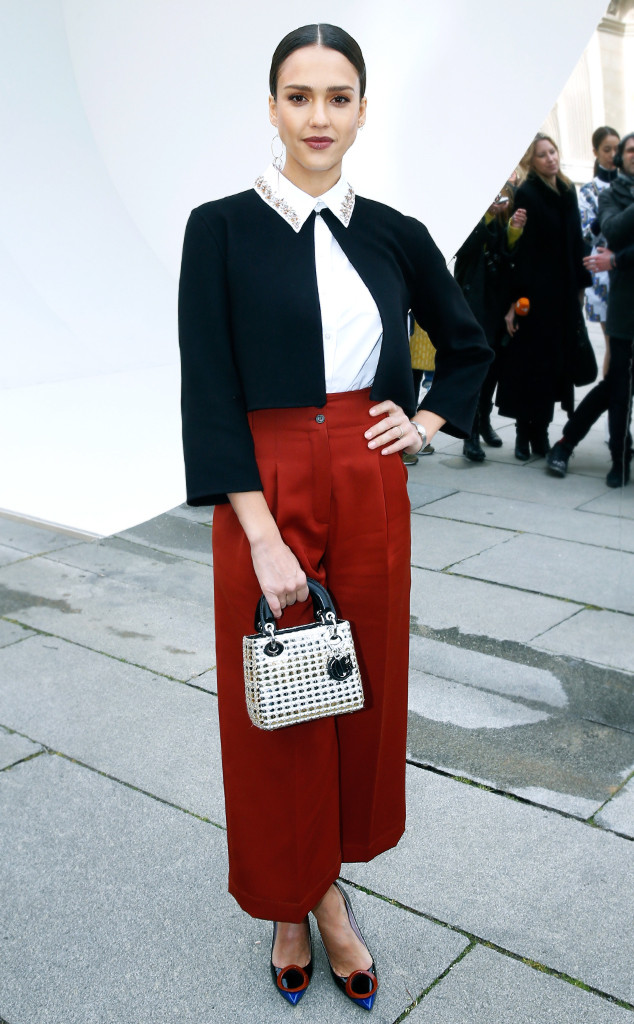 Rindoff/Le Segretain/Getty Images
Jessica Alba just made a serious case for menswear-inspired outfits everywhere.
Is there anything better than seeing trailblazing women in gender-bending fashions? Nope. And with a 1940s twist? (Think: outfits that mixed comfort and glam and tailored to the nines with tight collars and hemlines.) Genius! This stolen-from-the-boys look is hard to nail down if you don't know what you're doing, so let's go over the basics.
It's All About Balance: If you're going to rock a wide-leg pant, you're going to need to balance it out with something slimming up top. Tuck in your shirt of choice—any white blouse with a collar (embellished or not) will do—and make sure whatever you throw on top of that (i.e. a blazer, sweater, or jacket) hits you right at the waistline of your pants.