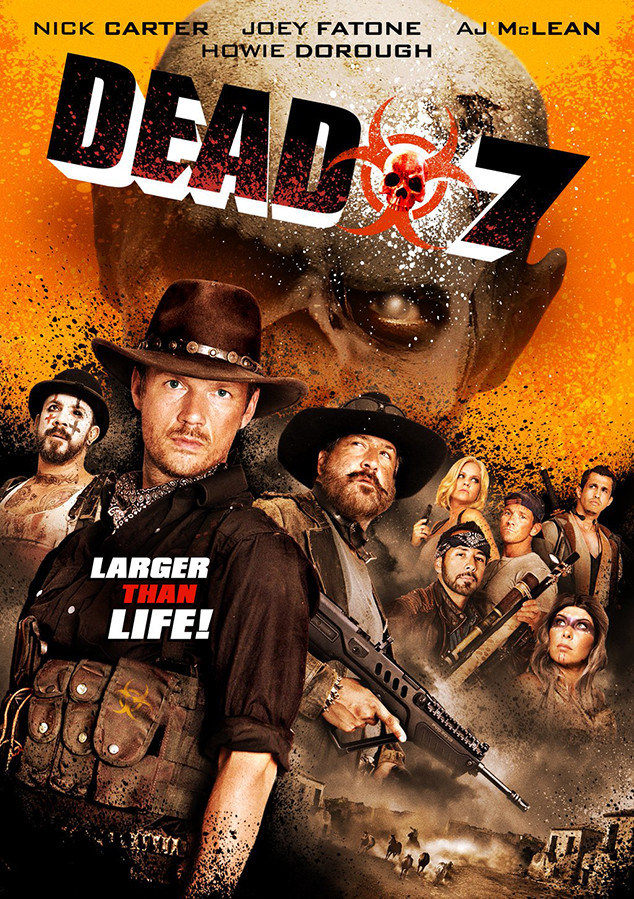 Twitter
"Larger than life!"
That's only one of many puns that can be made about the Backstreet Boys, 'N Sync and 98 Degrees' new Syfy movie Dead 7. Syfy Australia debuted the TV movie's first poster on Twitter late Tuesday and BSB member Nick Carter retweeted it.
The poster shows Joey Fatone, Howie Dorough, A.J. McLean, Carter and more gearing up for what looks to be the gun battle of their lives, which obviously will be "larger than life." Honestly, any crossover featuring BSB and 'N Sync would be epic, so we're only expecting good, if not ridiculous, fun from this movie.
"We know what you're thinking - if only we had a film that starred the members of BSB and NSYNC?" Syfy Australia tweeted. "We do. This June!"
Dead 7 is described as a "post-apocalyptic Western that follows a group of gunslingers as they look to rid a small town of a zombie plague." Carter is a triple threat in this movie, as he co-wrote, directs and stars in its. The film will debut in June 2016.