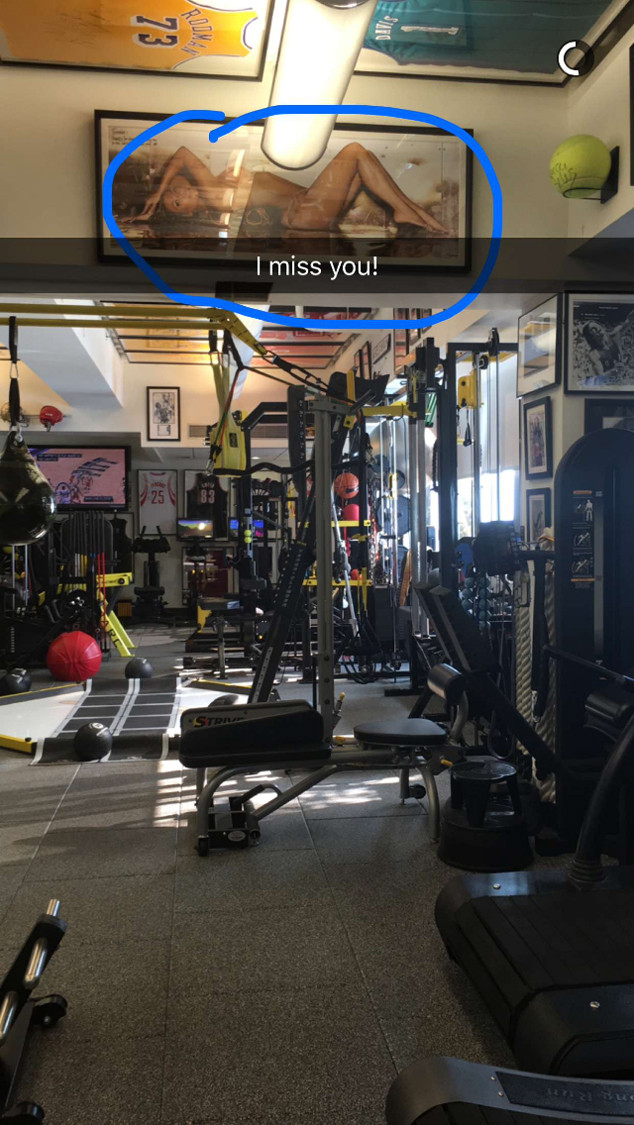 Snapchat
Kim Kardashian wants to get back into shape after giving birth and she's got some sexy motivation.
The 35-year-old Keeping Up With the Kardashians star welcomed her and Kanye West's second child, son Saint West, in December. She joined Snapchat late Tuesday and recently posted a photo showing the inside of a gym, similar to one where sister Khloe Kardashian, 31, has often worked out.
On the wall, above the entrance, is a poster of a scantily clad woman resembling Kim lying down in a sexy pose. The reality star used Snapchat's pen tool to circle it.
"I miss you!" she wrote.