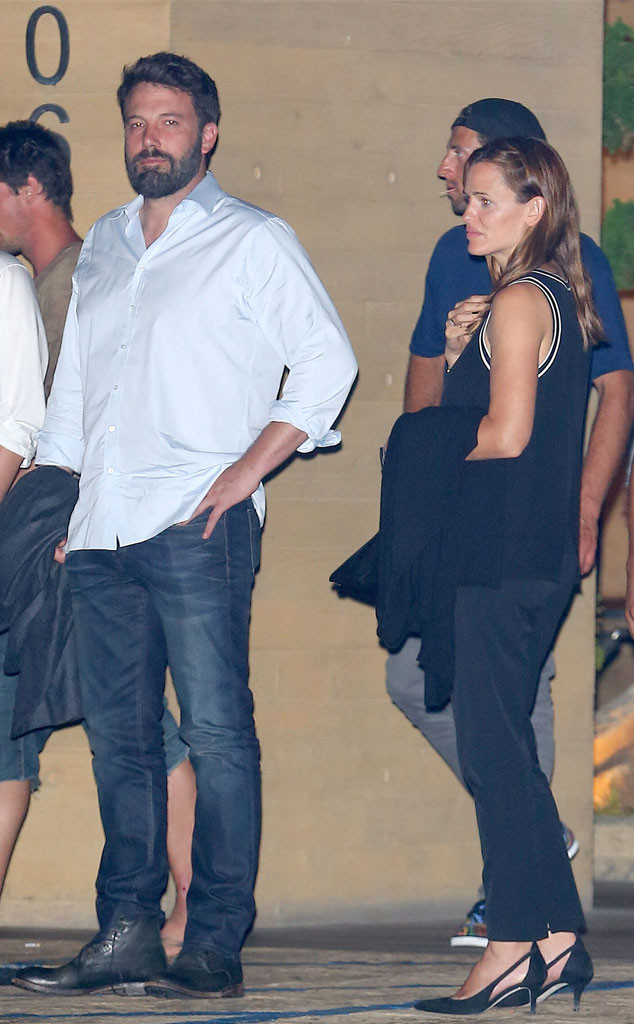 AKM-GSI
It's been more than eight months since Jennifer Garner and Ben Affleck announced they had made the "difficult decision to divorce" after 10 years of marriage.
However, no divorce documents have been filed in Los Angeles, where they live, and the two have since the split been spotted together many times, usually with their kids—daughters Violet, 10, and Seraphina, 7, and son Samuel, 4. In addition, the whole family still lives together at the same property.
"They will continue to live in the house together and have no plans to change that arrangement," a source told E! News exclusively.
"They are in a really good place right now," the source said. "A lot of the dust has settled and they have become accustomed to their new life, which is separate but together in a lot of ways. They continue to make the family their first priority and they have always been on the same page about that."