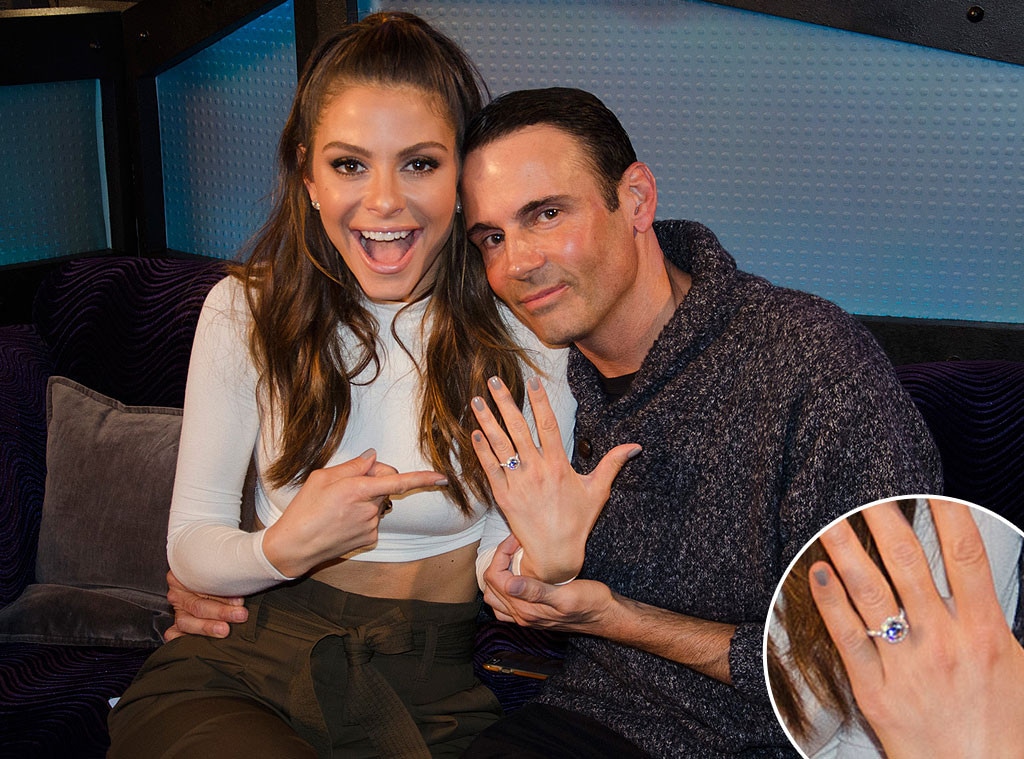 Howard Stern
We are so excited that E! News host Maria Menounos is engaged to longtime boyfriend (and now fiancé) Keven Undergaro. But aside from the adorable surprise proposal and her excitement to walk down the aisle, there's one more order of business we must take care of...the ring!
E! News has learned the custom ring was designed by French jeweler Jean Dousset who worked closely beside Keven—Maria's boyfriend of 19 years—to create a "one of a kind" ring that's just right for her.
"I am truly flattered to have been included to create this ring, 19 years in the making," Dousset said. "Keven chose to add personal elements to the ring by including a Signature Stone hidden underneath. The choice of color and origin of the stone adds thoughtful detail only he and Maria will know and see."
The ring also boasts a round, brilliant-cut center stone set in the Jean Dousset Seamless Halo that is adorned with 220 intricately set brilliant-cut diamonds. 
It should come as no surprise that Keven enlisted the help of Dousset to make the gorgeous rock considering his history of clients that includes both Amy Adams and Eva Longoria.
Meanwhile, Keven popped the question shortly after Maria's interview on Howard Stern's SiriusXM radio show Wednesdsay. The New York Times bestseller has been in the middle of a book tour for her third book, The EveryGirl's Guide to Cooking (which was released Tuesday).
"Literally like the last 17 or 18 years of us fighting [to be] together, and me defending her as best I could...It reminds me just how much I do love you, and although I said that this isn't a proposal, I want to ask you something," he said. "Would you make me the happiest man on earth and would you marry me?"
Maria was taken aback. "Are you friggin' kidding me right now?" she asked. "Is this a joke?"
"It's not a joke," Keven assured her. "This I wouldn't joke about. I love you so much and this show's meant so much to both of us...Why not make it official now? Will you honey? Will you accept?"
Of course, she said yes!