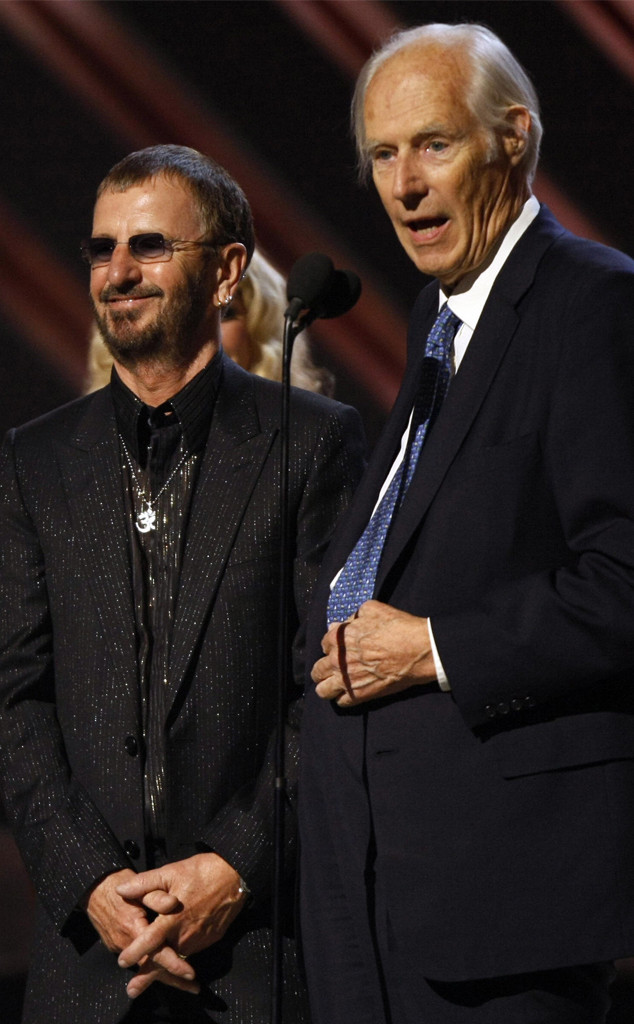 ROBYN BECK/AFP/Getty Images
The world has lost an honorary member of The Beatles.
Often regarded as "the fifth Beatle," Sir George Martin has died at 90 years old, Ringo Starr confirmed late Tuesday night.
"God bless George Martin peace and love to Judy and his family," Starr penned on Twitter in tribute to his longtime colleague and friend. "George will be missed."
After more than five decades in the music industry, Martin's career accolades are seemingly endless. As a music producer, composer and arranger, he signed The Beatles to their first recording contract in 1962 after meeting with the band's manager Brian Epstein at Abbey Road Studios.
The music legend was essential in physically shaping the group's most iconic tunes, including "Yesterday," "Strawberry Fields Forever," "I Am the Walrus" and "In My Life," with his distinctive arrangements and featured instrumentals.
Outside of the history-making band, the London-born musician also produced noteworthy hits like Elton John's "Candle in the Wind 1997" for Princess Diana and James Bond's theme songs "Goldfinger," sung by Shirley Bassey, and "Live and Let Die," performed by Beatle Paul McCartney. In 1996, the six-time Grammy winner and Oscar nominee was knighted.