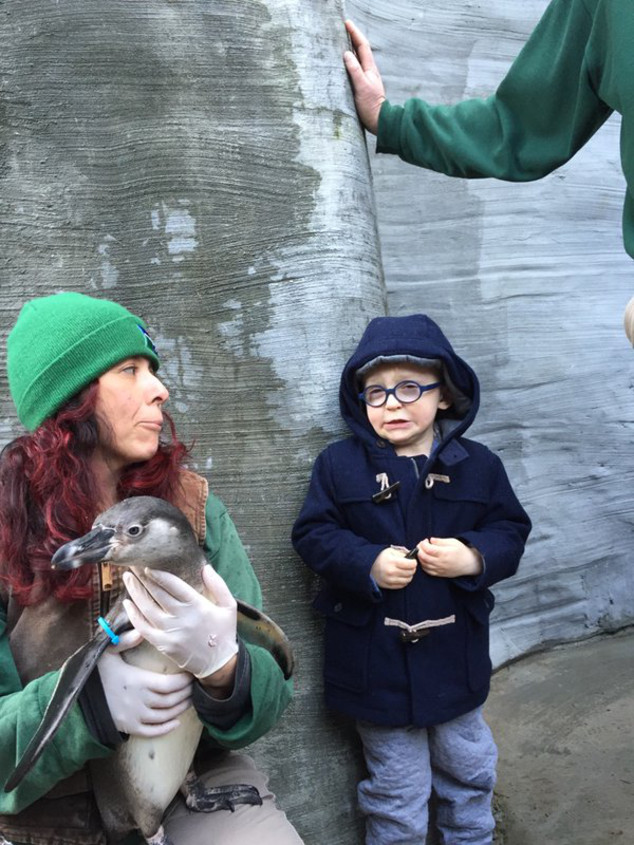 Instagram
Remember when Anna Faris and Chris Pratt's adorable son, Jack, got to name a Humboldt penguin from Seattle's Woodland Park Zoo?
And he named him Eagle?
"Anna and I grew up in the Pacific Northwest. I remember the awesome salmon and trout rivers, the bears, the elephants... Oh. Im talking of course about the @woodlandparkzoo !! If you haven't had a chance to check it out you really must. It's such a well run and gorgeous facility," Pratt wrote on his Facebook after posting a video of the family announcing the bird's name.
"Who'd have thought that 15 some years later we'd meet in Hollywood, fall in love, get married, have a baby and that baby boy would be given the opportunity to NAME A PENGUIN CHICK at the zoo!? I mean come on!"
That would've been all the cuteness this story needed, but there's more...