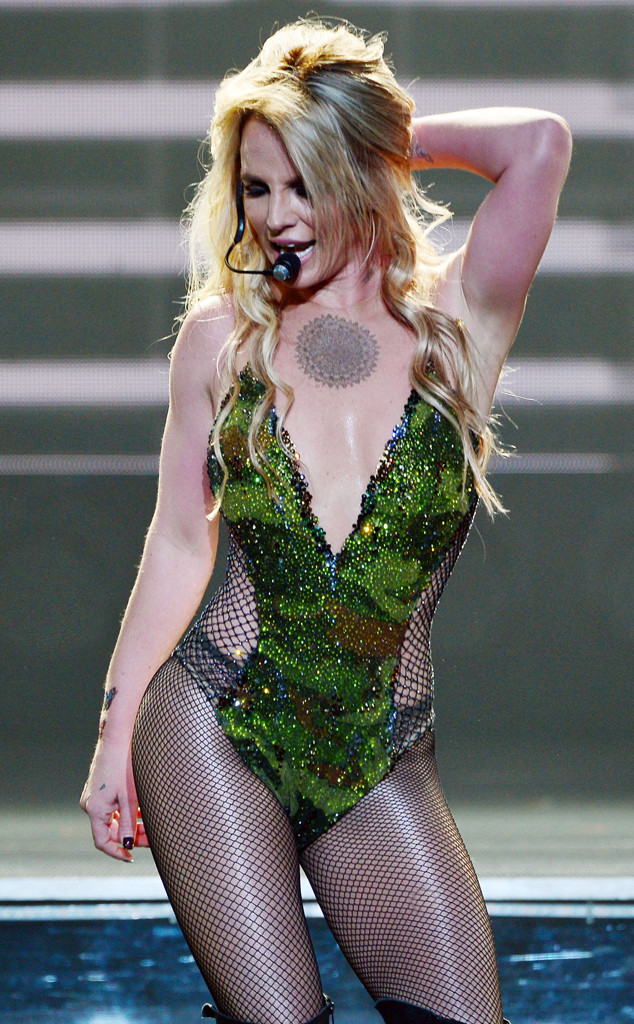 Denise Truscello/BSLV/Getty Images for Brandcasting, Inc.
As the tagline of her Las Vegas residency show promises, Britney Spears Britney: Piece of Me is remixed, reimagined, but still iconic.
The pop superstar promised new costumes when she exclusively spilled the beans to E! News that she was extending her Las Vegas residency, and she has delivered.
This fierce military-inspired piece, which features a matching cape that Brit Brit rocks to open the show, is just one example of the new over-the-top costumes designer Nicolas Jebran created with Spears in mind.
Jebran told People magazine that "anything Britney wears looks amazing, so naturally it was easy to design with her inspirations and visions in mind. Being as creative as she is, we went back and forth and came up with a gorgeous military look that opens the show."