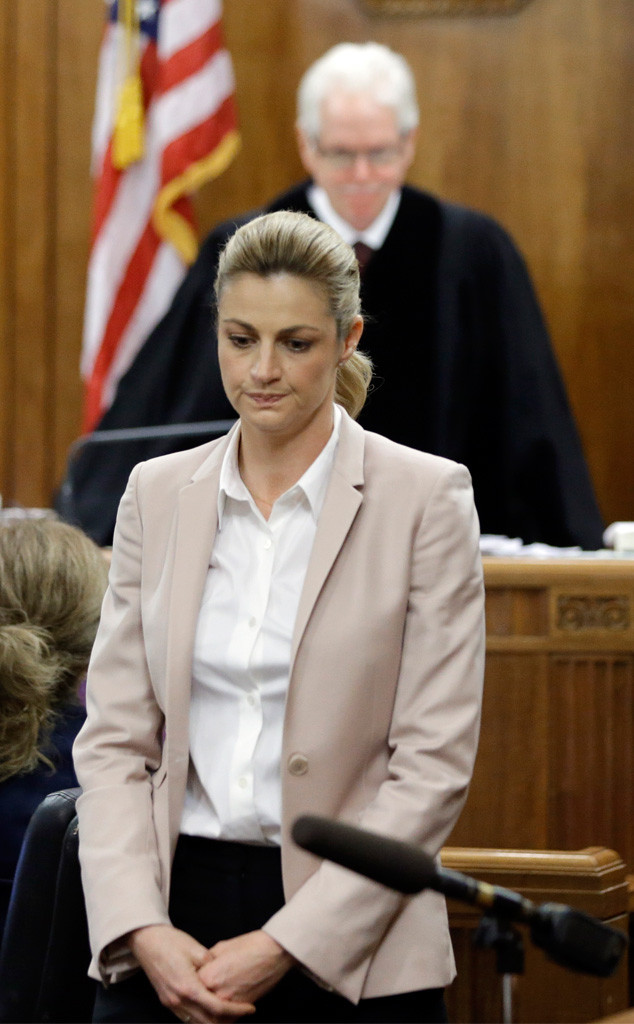 AP Photo/Mark Humphrey
A verdict has been reached in the peeping tom case involving Erin Andrews.
E! News has learned that the sportscaster was awarded $55 million by the judge.
In 2008, a video of her appearing nude while changing clothes in a hotel room was posted online after Michael David Barrett filmed it through a peephole in an adjacent room. He pleaded guilty in 2009 to stalking Andrews and shooting the video and was sentenced to 30 months in prison. Andrews sued the hotel for $75 million.
The jury, who went into deliberations this morning after roughly a week-long trial involving the celeb, found Barrett to be 51 percent at fault and required him to pay out more than $28 million. West End Hotel Partners, which owns and operates that Nashville Marriott at Vanderbilt University, was found to be 49 percent at fault and asked to pay out more than $26 million.
According to reports inside the courtroom, the jurors took photos with Andrews after the amount was announced, and she signed autographs.
A press release was held after the verdict was read, however Andrews and her attorneys did not speak.
Meanwhile, hotel attorney Marc Deadman tells E! News in a statement: "Our clients were manipulated by a criminal who had honed his skill at several prior hotels before coming to Nashville to commit his intentional act against Ms. Andrews. It is very difficult to overcome the perception that Michael Barrett's acts, acts he also committed at other hotels and against other women, should be the responsibility of our clients. We are discussing with our clients their options at this point in light of the ruling."