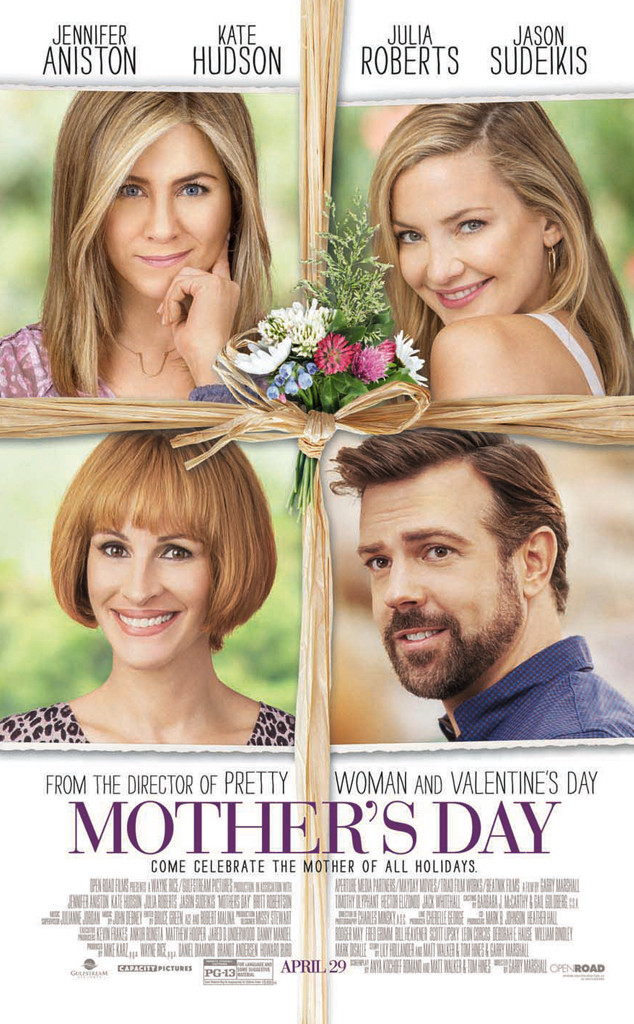 Open Road Films
Happy early Mother's Day!
Only E! News has the exclusive look at the first poster for director Garry Marshall's latest holiday ensemble Mother's Day.
The poster shows Jennifer Aniston, Julia Roberts, Kate Hudson and Jason Sudeikis along with the tagline "Come Celebrate the Mother of All Holidays."
The star-studded movie tells the intertwining stories of a group of moms and their kids.
"We've got some heavy hitters in this one," Marshall tells me.
Aniston plays a single mom of two whose ex-husband (Timothy Olyphant) has just married a much younger woman. Roberts is a Home Shopping Network titan who decided long ago not to have children and Hudson's character is estranged from her mom (Margo Martindale) but is hoping to repair their relationship.
As for Sudeikis, he's a "Mr. Mom" father of two girls.