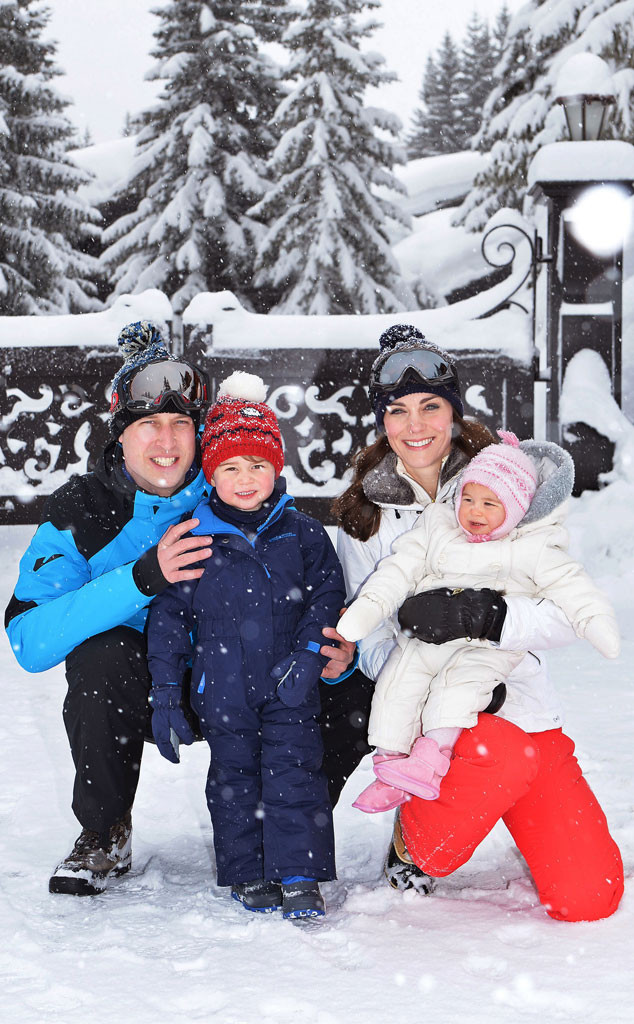 JOHN STILLWELL/AFP/Getty Images
Snow bunnies spotted!
We can't think of anything more adorable than Prince George and Princess Charlotte all dressed up for their first snow outing—especially because we wish those outfits came in adult sizes.
With a style icon for a mother, these smiling cherubs have been destined for fashion greatness since they arrived in the world and no weather conditions can get in the way of that legacy. In fact, both 2-year-old George and 10-month-old Charlotte have already blossomed into trendsetters on their own.
The powder pink EMUAustralia platinum baby booties keeping little Charlotte's toes warm in these photos have already sold out online. However, as Duchess of Cambridge Kate Middleton has proven with her recycled outfits, fashion doesn't always have to come at such a high cost.