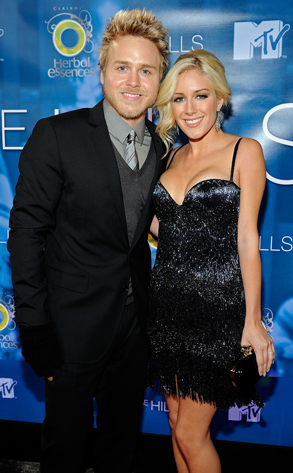 Frank Micelotta/Getty Images
Who is Spencer Pratt to turn down marriage advice from Tom Cruise?
Two weeks ago, just after Pratt and Heidi Montag eloped in Mexico, the Valkyrie star appeared briefly on The Hills Aftershow to recommend that Pratt give his woman a big wedding if that's what she wants.
Instead, Spencer brought Heidi to a courthouse to make it official...and then abruptly changed his mind.
Montag had already said "I do," but when it was Pratt's turn, he hesitated.
In an apparent act of consideration for his prettier half, the bearded one decided to wait. The reason given? The two plan to create a fantasy ceremony for Heidi that would include patching things up with her family, who were disappointed to have been shut out of the couple's ring exchange.