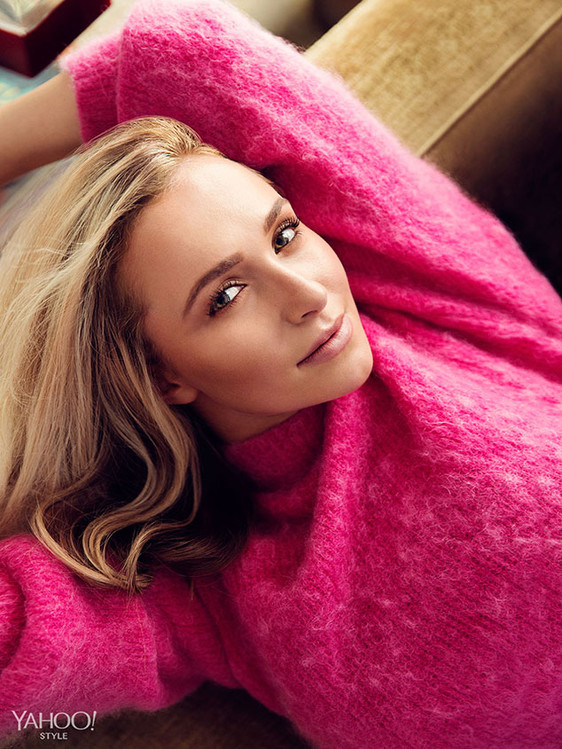 Yahoo! Style
Hayden Panettiere says she was "floored" by the support given to her after she spoke out about and sought treatment for postpartum depression.
The 26-year-old Nashville star said last September she had battled the ailment following the birth of her and fiancé Wladimir Klitschko's daughter Kaya in December 2014. The actress later checked into a treatment center.
"I was always so terrified that people weren't going to accept me," Panettiere told Yahoo! Style, which features her in a gorgeous photo spread. "I finally just went, 'I'm tired of living afraid. I'm tired of living in fear of what people are going to think, so you know, I'm just going to put it all out there on the table and I'm not going to worry about the judgment.'"
"The more open I was, the more acceptance I got from people," she added. "I got so much support and so much love. I was floored. I feel much more exposed, yes, but in a great way."