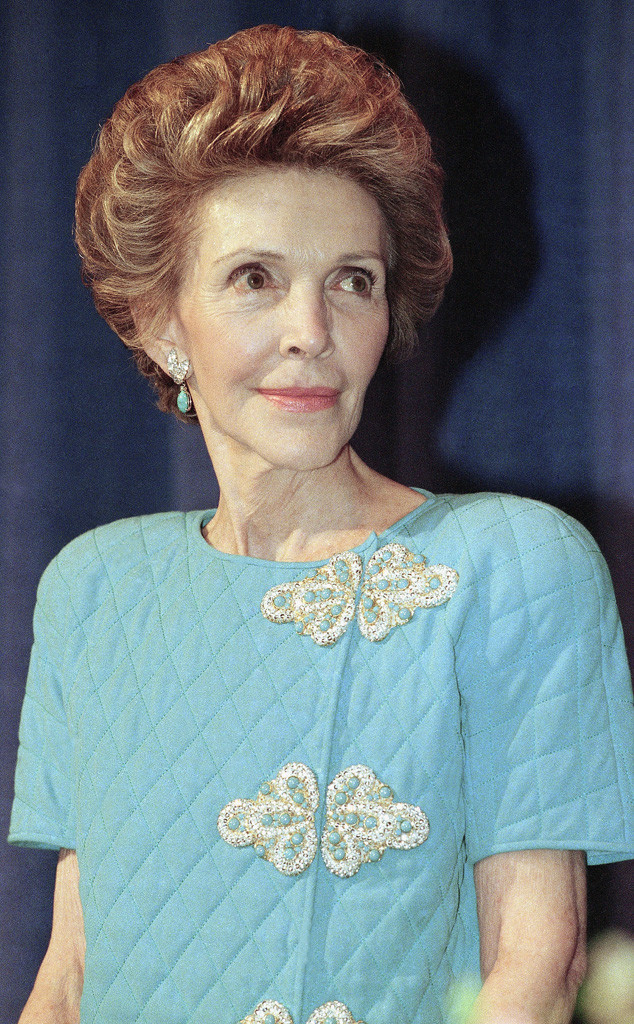 AP Photo/Doug Mills
Nancy Reagan has died at age 94.
The widow of late former President Ronald Reagan and one of the most influential first ladies in United States history passed away Sunday at her home in Los Angeles after suffering congestive heart failure, her office announced in a statement to E! News.
Nancy was born Anne Frances Robbin in New York City in 1921. Like her husband, Nancy used to be an actor. She went by the name Nancy Davis and appeared in films such as The Next Voice You Hear and The Dark Wave in the 1950s. She and Ronald wed in 1952. They had two children, Patti Davis and Ron Reagan.