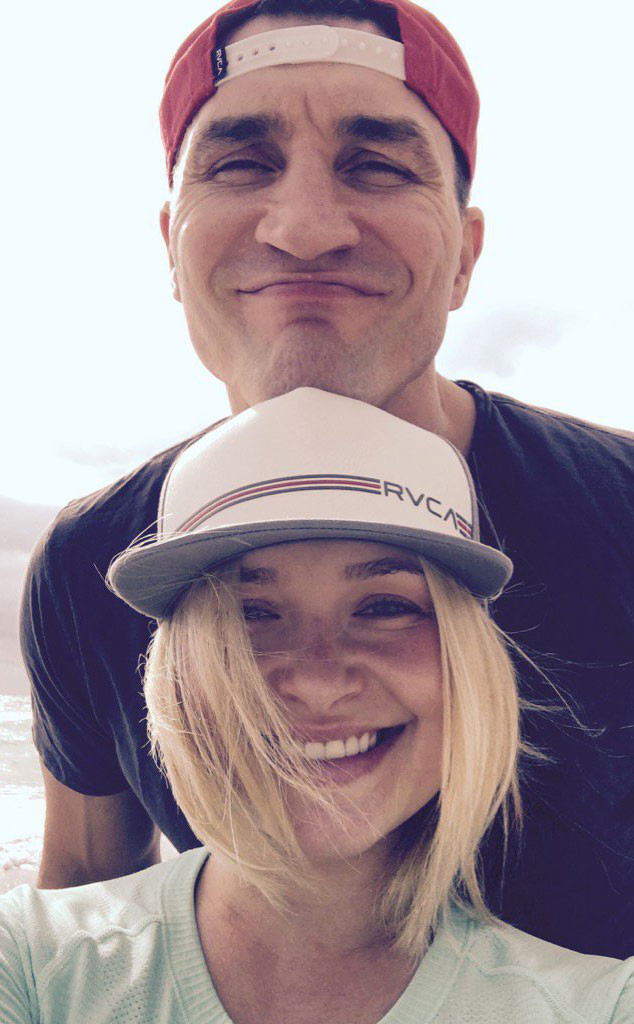 Twitter
Hayden Panetierre is having one fun-filled day with her family.
The Nashville star posted two photos showing her enjoying some quality downtime with her daughter, Kaya, and her longtime beau and fiancé, Wladimir Klitschko.
In one pic—which was posted on Twitter—the 26-year-old snapped a selfie with her love with a gorgeous ocean view.
Then, in the second image, Hayden wrote, "the loves of my life" alongside a shot of Wladimir playing in the sand and showing little baby Kaya the waves.