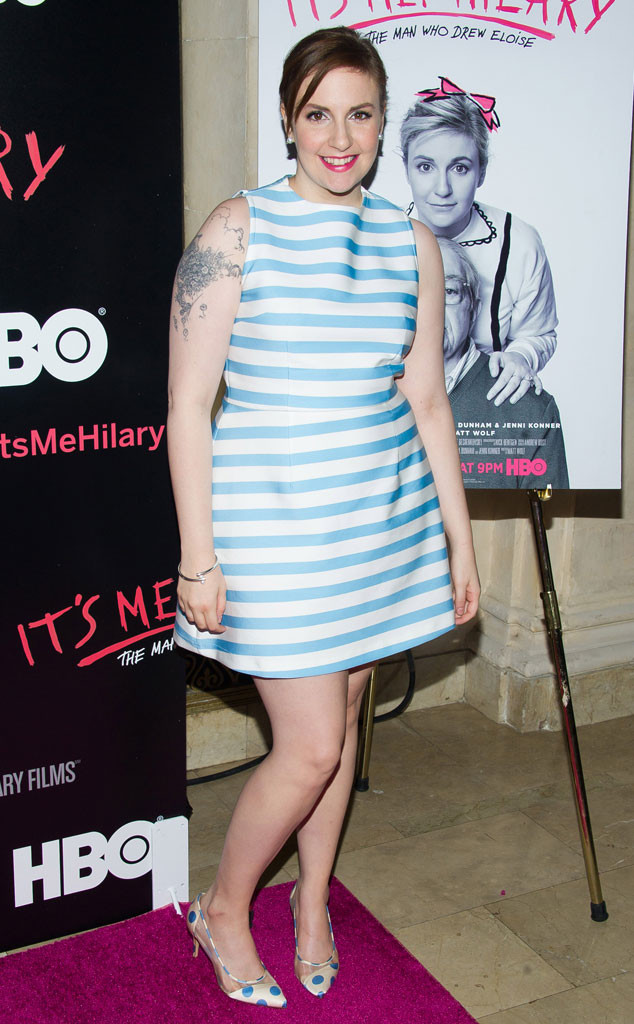 Charles Sykes/Invision/AP
UPDATE: Lena Dunham is no longer under a doctor's 24/7 care. "Thank you so much for the love. I'm safely out of the hospital and recuperating," she wrote on Instagram Monday. "Your well wishes mean the world. I can't wait to be up and active, and to show my thanks."
_________________________________________
Lena Dunham has been hospitalized for a ruptured ovarian cyst and will undergo surgery, her rep says.
The 29-year-old creator and star of HBO's Girls has endometriosis, a female reproductive disease that can cause such side effects, which can be life-threatening if left untreated.
"Lena Dunham has been very public with her personal bouts with endometriosis. This morning, she suffered from an ovarian cyst rupture and has been taken to the hospital," her rep said in a statement to E! News Saturday. "Lena will be undergoing surgery at an undisclosed hospital. We thank you for your understanding and hope that Lena's privacy will be respected."