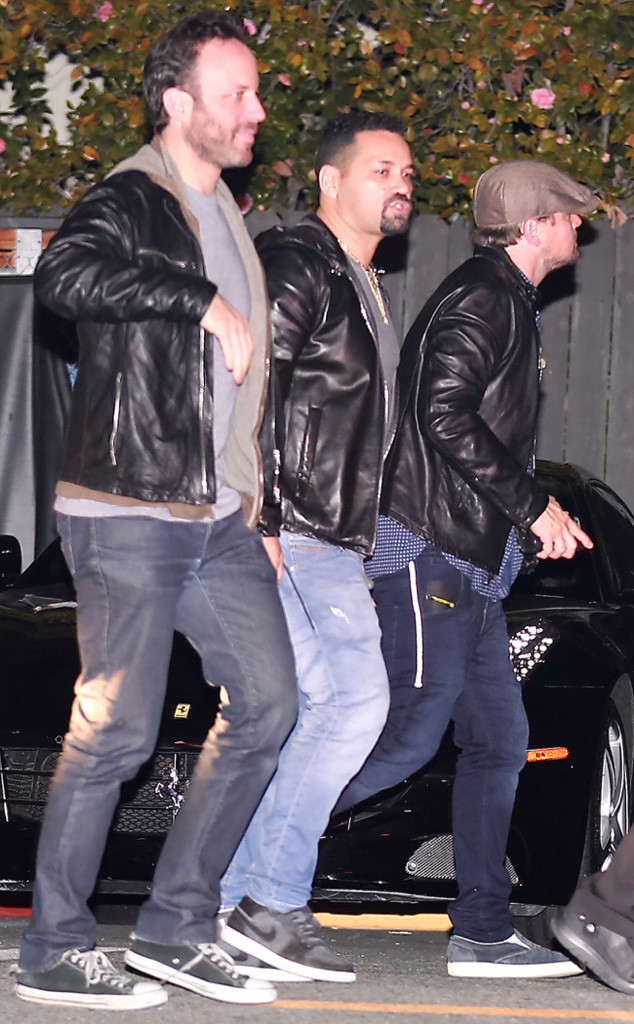 Jacson / Splash News
Leonardo DiCaprio has plenty to celebrate these days.
The 41-year-old actor was spotted partying at a Los Angeles nightclub Friday night, days after winning his first Academy Award after being nominated for his acting roles four times over more than 20 years. DiCaprio was seen walking outside the venue with what appeared to be a group of male friends, with several ladies not far away.
He wore a black leather jacket over a blue patterned button-down shirt, blue jeans, black tennis shoes and a beige cap. The men seen with him were dressed similarly.
The actor was also seen leaving another club earlier this week. DiCaprio is often spotted at nightclubs and was seen at one in London a week before the Oscars. He left with three unidentified women. Also last month, DiCaprio was seen near a New York City club where Rihanna also partied. The two had sparked romance rumors last year.