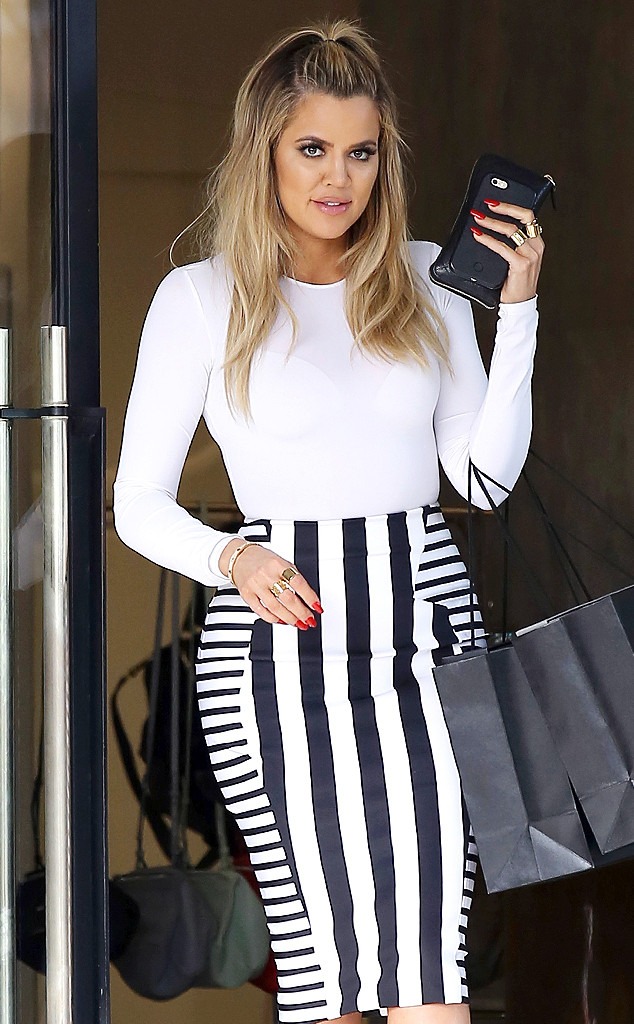 GEVA/SPOT/AKM-GSI
Did she or didn't she? Well, no need to wonder anymore, because Khloe Kardashian is speaking out on those nose job rumors.
The E! star has been at the center of some speculation regarding whether or not she's gone under the knife, and now she's setting the record straight on it all.
"I don't [feel pressure to get plastic surgery]," she told Cosmopolitan. "And I appreciate that I didn't succumb to what everyone has always said in the past, like, 'You gotta get a nose job, you gotta get a nose job.' If I felt like I wanted one, I would've. And if I want to do something, I'll totally do it—I don't care and I'll be the first one to say, 'Look what I just did! This is my doctor, let's do an interview with him and give me the free nose job!"
So, no, Khloe has not had a nose job, but she did recently address the topic with Botched's Terry Dubrow on Kocktails With Khloé.
She explained that she told Dubrow, "'Everyone says I've had a nose job because my nose is smaller now and I swear I haven't. Do you think I have?' And he was like, 'No, but when you were bigger, your nose can get wider.' It's like when you're pregnant, your nose spreads because there's fat pockets in there, I guess. So when I lost weight, my nose did get smaller, and also I now know about contouring. Like when I wash my face, my nose is wider."
Tricks of the trade, people. Regardless, Khloe is hardly against plastic surgery, telling the mag, "I think plastic surgery should be viewed almost like makeup, because we're all putting on a f--king mask basically every day anyway." 
Speaking of changing one's appearance, E! News spoke to Khloe this week about her brother Rob Kardashian, who has been keeping fans updated on his healthier lifestyle.
"He's working on his fitness journey right now and so, I'm just really happy that he's living this mantra that I preach every day," she told E! News on the red carpet where she was promoting the Live Chin Up portal. "Whatever puts people on a positive path—that's the best thing."
Watch:
Khloe Kardashian Talks Brother Rob's Fitness Journey